Every merchant's dream is for customers to love their product and leave a glowing product review... Of course, this isn't the reality.
Less than half of customers leave reviews, yet 77% of users would leave a review if asked. That's right. The majority of customers will leave a review - but only if you ask.
So what is the right way to do it? What are the steps you should be taking to get that desired review?
We'll answer all of those questions in this post by showing you how you can use the post-purchase experience to get more customer reviews for your store.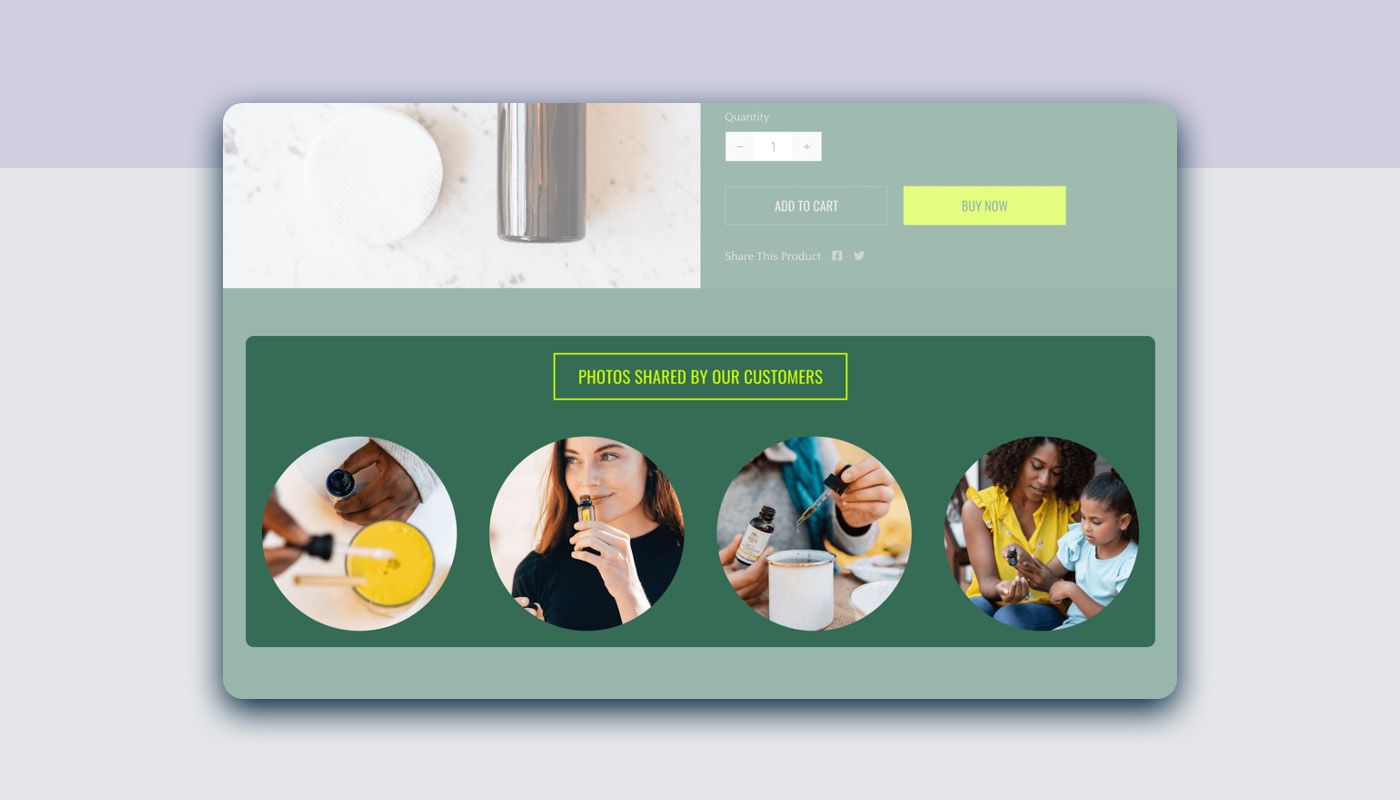 What is the post-purchase experience?
The customer experience doesn't stop when you make the sale. Everything that comes after the sale is the post-purchase experience.
Some examples of what the post-purchase experience includes:
Shipping and tracking
Thank you emails
How-to guides
Product care tips
Transactional emails (tracking, confirmation, etc.)
Unboxing experience
Review request reminders
Customer support
Social media engagement
As you can see, there are a lot of components to the post-purchase experience. We'll cover the most important ones to get right so you can get more reviews.
1. Set reasonable delivery expectations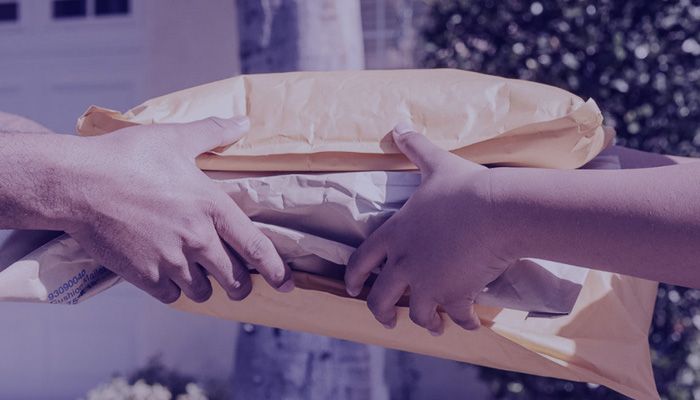 It would help if you always were striving to manage your customer expectations.
When you tell your customers what to expect, they are less likely to be disappointed when they're comparing you to larger companies and marketplaces like Amazon.
That is why you need to set reasonable expectations with them with shipping times and order tracking information along the way.
Set reasonable shipping times
During the shopping experience, you want to make sure that you are setting reasonable shipping times. It means that you communicate with your customers about the time it will take for their shipment to get to them at several points during the shopper journey. How can you do this?
First, you want to partner with a reliable shipping company that has a good delivery network. You might want to use a 3PL if you are sending out large volumes of product.
Second, you want to ensure that you clearly state your shipping times on your 'Shipping Policy' page and on the product page itself.
Third, you can remind your customers in your thank you and follow up emails about shipping times. This is an excellent time to offer them to upgrade to expedited shipping!
When you set reasonable shipping times, both you and your customers will be on the same page.
Offer order tracking
The majority of customers expect the ability to track their orders meaning that it is another way to effectively manage their expectations.
There are so many benefits of using Trackr, Shopify order tracking app, like improving the customer experience and minimizing customer service inquiries. When you offer tracking, you'll find that you get fewer inquiries regarding the infamous "Where is my order?"
One of the best things you can do is to provide order tracking on your website. This will give your customers the ability to self serve and encourage trust in your business since you're so transparent with your shipping!
2. Create a great unboxing experience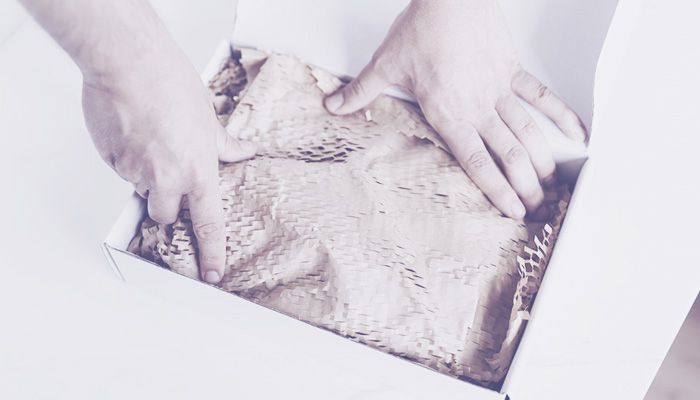 If you want to get lots of great reviews, you should make sure that your unboxing experience is stellar! If your package is beautiful, most people will be excited to show it off to their friends on social media.
Not only that, but they will appreciate the effort you put into your packaging and are more likely to reward you with a review when you ask for one.
Here are some ways to create a fantastic unboxing experience that gets reviews:
Use custom, on-brand packaging.
Add in a few extras (like samples or candy).
Send sustainable packaging.
Add inserts that ask for a review.
Add inserts with your social media handles on them.
3. Ask for a review at the right moment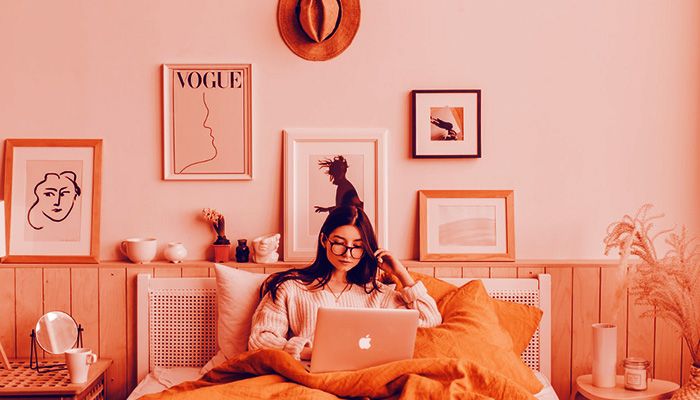 Everything in life comes down to timing. Making sure that you are asking for a product review at the right time is going to get you great reviews and a great response rate.
If you ask for a review at the wrong moment - say before the product shows up - you will likely get a poor review mentioning that the product hasn't arrived yet.
Even when the customer gets the product and is happy with it, they aren't likely to revise their review, which could hurt your business. This is why you need to set up your review requests to send at the right time.
When is the best time to send a review request?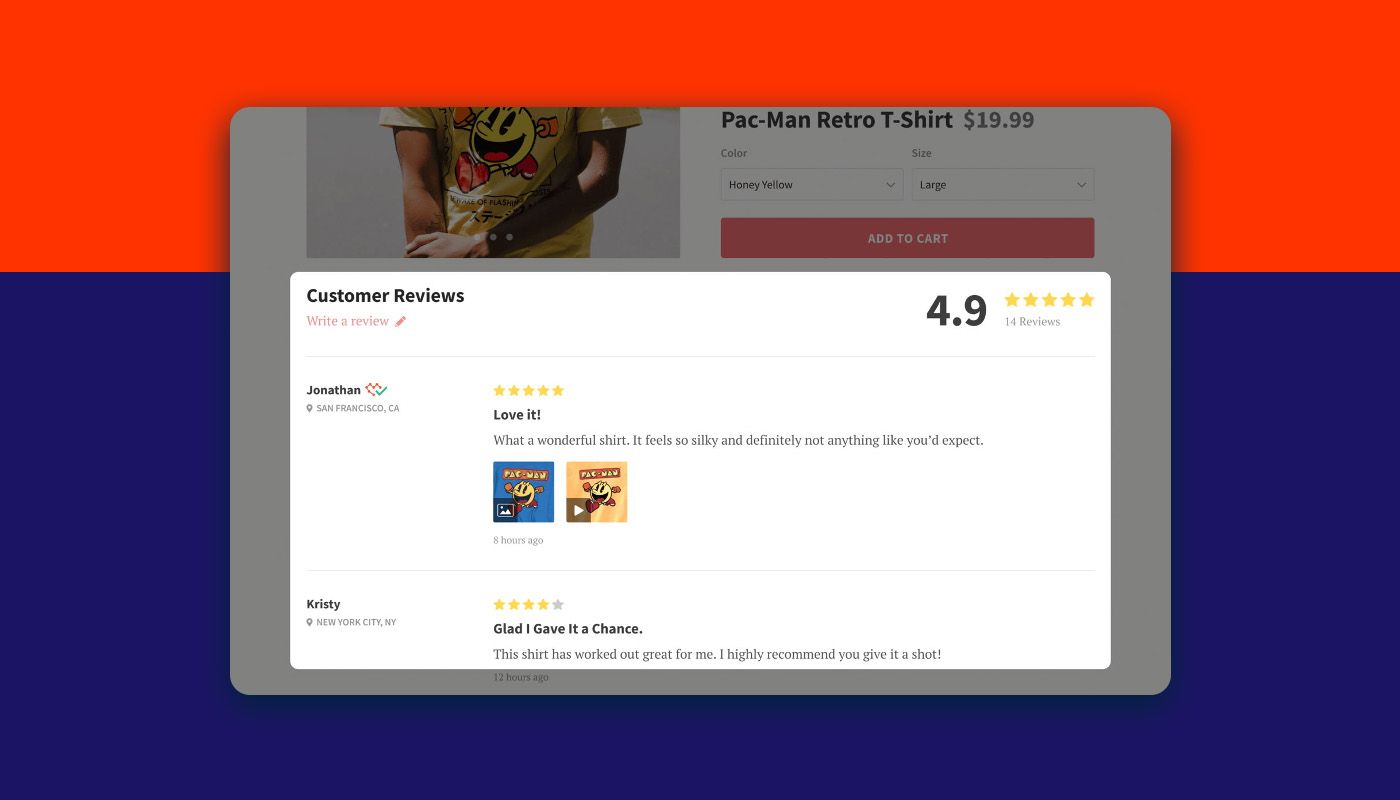 In your product reviews app, make sure you are setting the times to send a review request. The right time is when you know your customer will have your product in hand.
You can do this a few ways:
Estimate time of delivery
Use an integration with your shipping company
For example, if you know that your shipping times are typically 5 business days, send your review request for the 7th business day. Make sure that when you set your review request times, you keep in mind how long your customer needs to try your product.
If you sell something that needs to be assembled, try sending a review request 8 to 10 days after the product has arrived.
If you are selling clothing, you can probably send a review request when the product is delivered!
4. Use post-purchase emails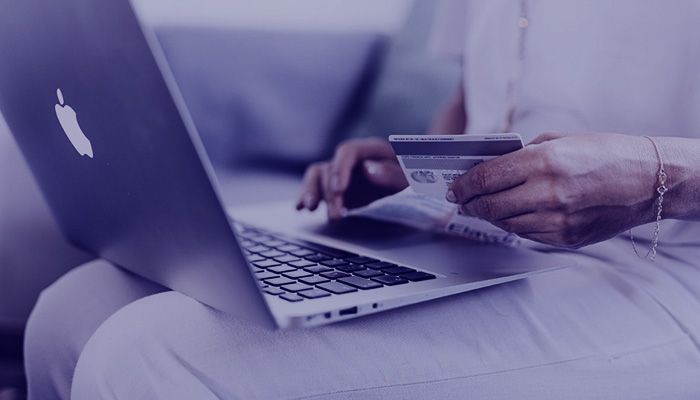 One of the best ways to get a review is through sending post-purchase emails.
What are post-purchase emails?
Post-purchase emails are the emails that you send to your customers after they have made a purchase. Having solid post-purchase emails are a great way to build customer loyalty and boost lifetime value.
What are the best practices for post-purchase review emails?
When you are asking your customers to write reviews, follow these steps:
Keep it short.
Personalize your emails.
Offer an incentive.
Make it easy to leave a review.
Keep your review request emails short
Most people have a short attention span, so you have to make sure to create short, to-the-point review request emails. Be sure to keep the email to a maximum of three or four sentences and make a direct ask. That is, be sure that your call-to-action (CTA) is strong.
You want to say something like:  Leave a review now or Get 10% off when you leave a review.
Personalize your review request email
Personalization will help you build loyalty with your customers and help you get that review request. Be sure to use your customer's first name in the email and mention the product that they bought in the email too.
You can say something like:
Hello Layla,
Thanks for buying [Product Name]! We would love to know what you think about it.
You can leave a review and get 10% off your next purchase.
Interested? Follow this [link] to claim your discount.
Offer an incentive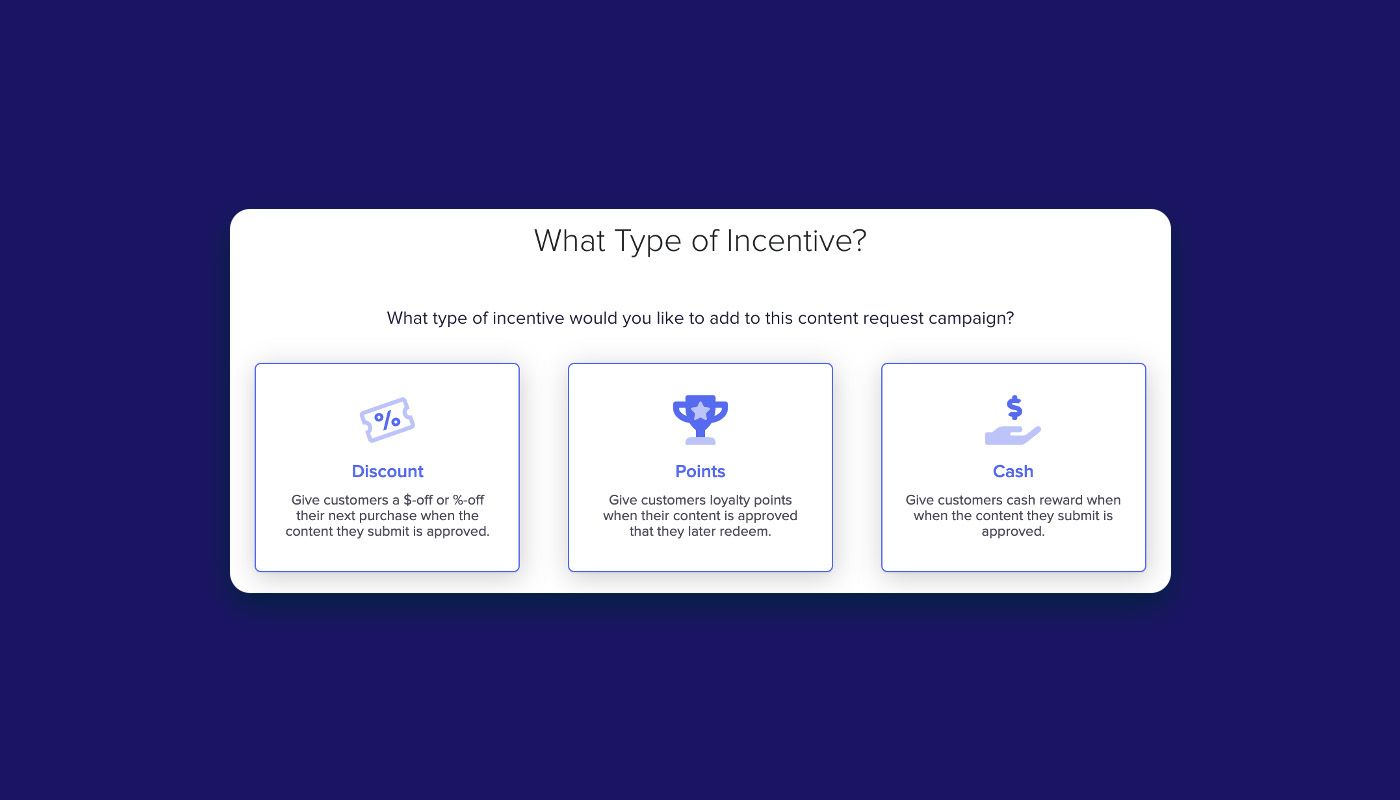 If you want to get a high response rate to get more reviews, be sure to offer an incentive.
You can offer your customers things like:
Discounts
Loyalty points
Cashback
Make asking for a review easy
Lots of your customers will feel like they don't have the time to leave a review. That is why you have to make leaving a review seamless and effortless!
One way to do this is to mention that leaving a review only takes seconds, or allow your customers to leave a review in a click or less.
TIP: When you choose the right app to collect reviews for your eCommerce store, you won't have to do any heavy lifting in designing the proper review flow. A good product review app will allow customers to effortlessly leave reviews on your website.
5. Turn customer feedback into social posts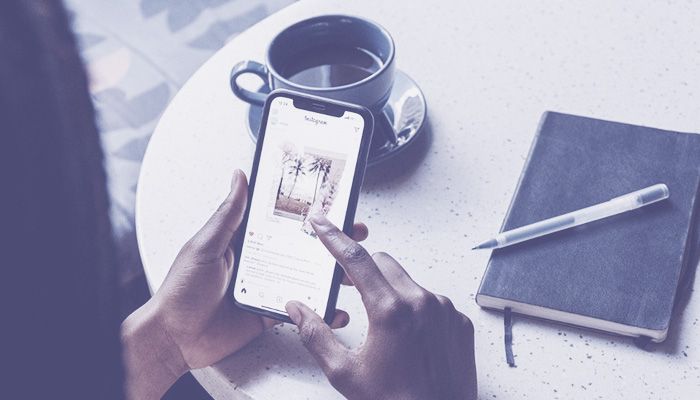 Another great way to leverage the post-purchase experience to get more reviews is to promote your customer feedback on social media.
Below are some common and effective ways to amplify your reviews on social media.
Repost your customer reviews
The best part about collecting reviews is that you can amplify them by creating social posts with them.
You can repost reviews by creating pretty graphics using tools like Canva or Adobe. Just be sure to tailor your graphics to the platform. For Instagram, keep it highly visual. For Twitter, consider using more text.
Engage with your customers
If you want to encourage your customers to leave reviews, start engaging with them.
When you see an unboxing video your company is tagged in, be sure to take the time to say "Thank You." Engaging with your customers shows that you are a brand that appreciates and reads the reviews you get!
Feature your customers
You can cross-post your reviews to social and tag your customers in your posts. When you get excellent photo reviews, don't be afraid to ask your customer if you can repost their images.
Many customers will jump at the chance to be featured on a brand page. Not only that, but it also helps you to foster community!
Wrapping it all up
Now you know everything you need to know about asking for reviews during the post-purchase experience! You know how important setting expectations is, how to create a review-worthy unboxing experience, and how to ask for a review.
Use this knowledge to get more reviews so you can display them on your eCommerce store to build trust and sell more.