Last year, although unfortunate for many businesses, was particularly successful for e-commerce and everything related. The pandemic has accelerated the shift online by 4 to 6 years, according to the latest data, followed by increased downloads of shopping apps and significantly changed consumer shopping habits.
As a result, four leading logistics companies reported record-breaking revenues for the financial year 2020. One of the logistics giants, Deutsche Post DHL Group, has earned a staggering $80.41 billion, improved its operating profit to $5.85 billion, and now projects further growth in the upcoming year and beyond.
DHL, specifically the DHL Global Mail, is exactly what we're going to focus on in this post. You'll learn about its benefits, how does DHL Global Mail tracking work, and why it can be a good choice for your order shipments. Let's dive in!
What is DHL Global Mail and how does it work?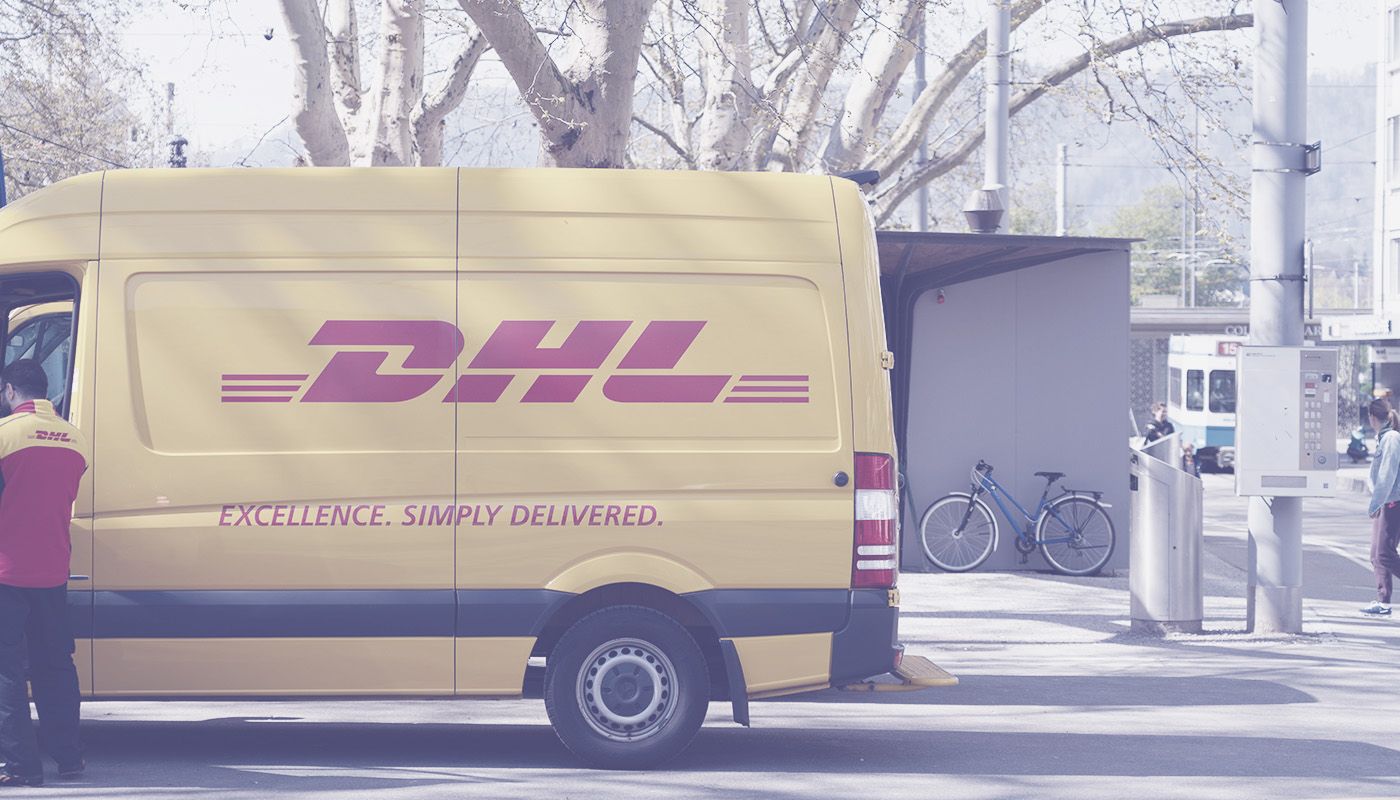 DHL Global Mail, also known as DHL eCommerce, is a part of the German logistics company Deutsche Post DHL Group (DHL meaning Dalsey Hillblom Lynn – initials of the last name of its founders) that provides both domestic and international parcel and mail delivery services. DHL Global Mail delivers shipments to more than 200 markets and is considered to be an affordable delivery option.
DHL Global Mail focuses on high-volume shipping, collaborating with other companies, like USPS, along the way. Such partnerships with local postal carriers are the reason why DHL can reduce your shipping costs while providing a decent service.
For instance, if you're located in New York City and got a bunch of orders to ship overseas, you will be asked to drop the shipment at your local USPS office (or they can also pick them up from you). Packages will be then all sorted out and shipped to, for instance, France, by DHL. Once in France, your shipment will be taken care of by the local post services that will deliver parcels to their recipients.
Why and when to use DHL Global Mail
If you run an e-commerce business and ship overseas, DHL Global Mail might be one of the options to consider. Since it's an economy service, packages usually take slightly longer to arrive but it still comes with several great benefits.
Wide coverage
DHL eCommerce partners with 220 postal services around the globe, meaning that you can ship your parcel basically anywhere in the world.
Integration with popular e-commerce platforms
DHL offers seamless integrations with the most popular e-commerce platforms, including but not limited to Shopify, Magento, and WooCommerce. It also partners with different shipping and tracking software and other solutions that enable a better delivery experience.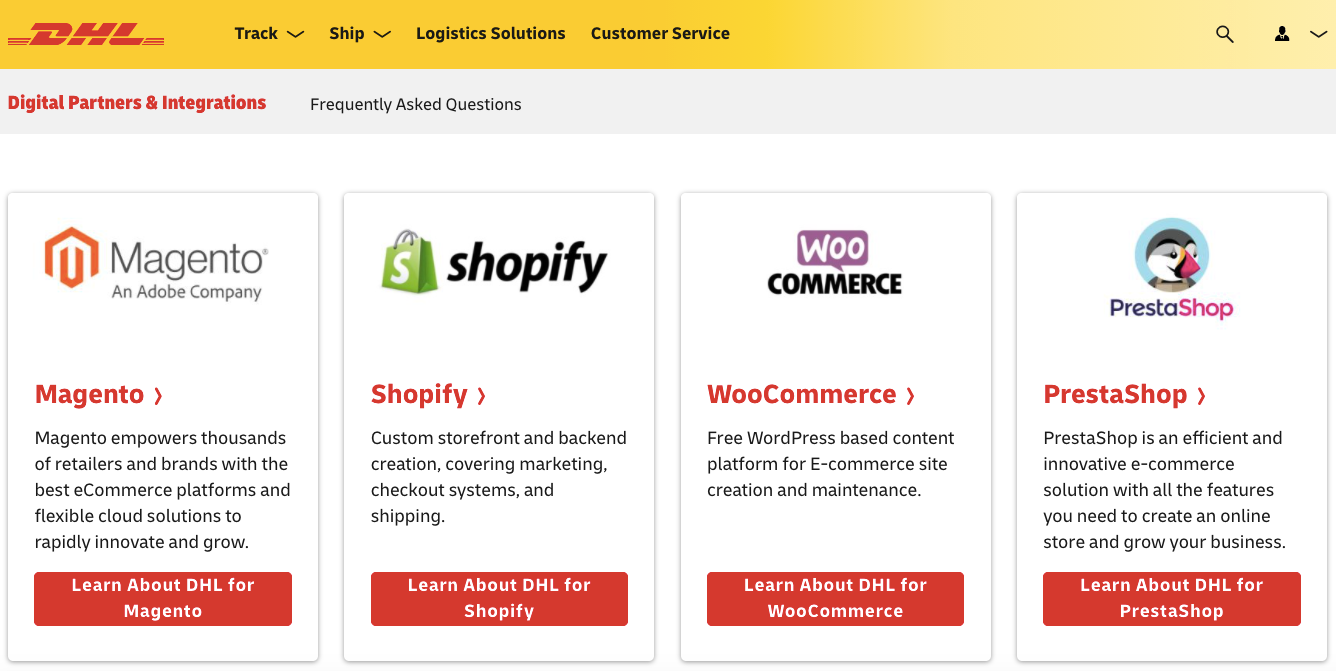 DHL parcel tracking available
DHL Global Mail enables all users to track their packages in real-time and there are several different methods available. We will take a deeper look at those later.
Cost-efficient shipping options
Since DHL eCommerce is aimed at those who ship more at once, it can offer lower rates than the usual DHL shipping prices. However, the pricing depends on your individual shipping needs so you're not really able to get an actual number without joining their program. Once you fill the request, you get your personal quotes sent to you by the DHL team.
How long does DHL Global Mail take to deliver?
When will the parcel be delivered depends on the origin and the destination of the order as well as the shipping method. Let's take a look at international deliveries.
DHL Global Mail international shipping
There are three different options for international shipping:
DHL Packet International
DHL Parcel International Standard
DHL Parcel International Direct
All of them offer end-to-end DHL shipment tracking, the differences lie in maximum weight, dimensions, transit days, who pays duty and taxes, and shipment value protection.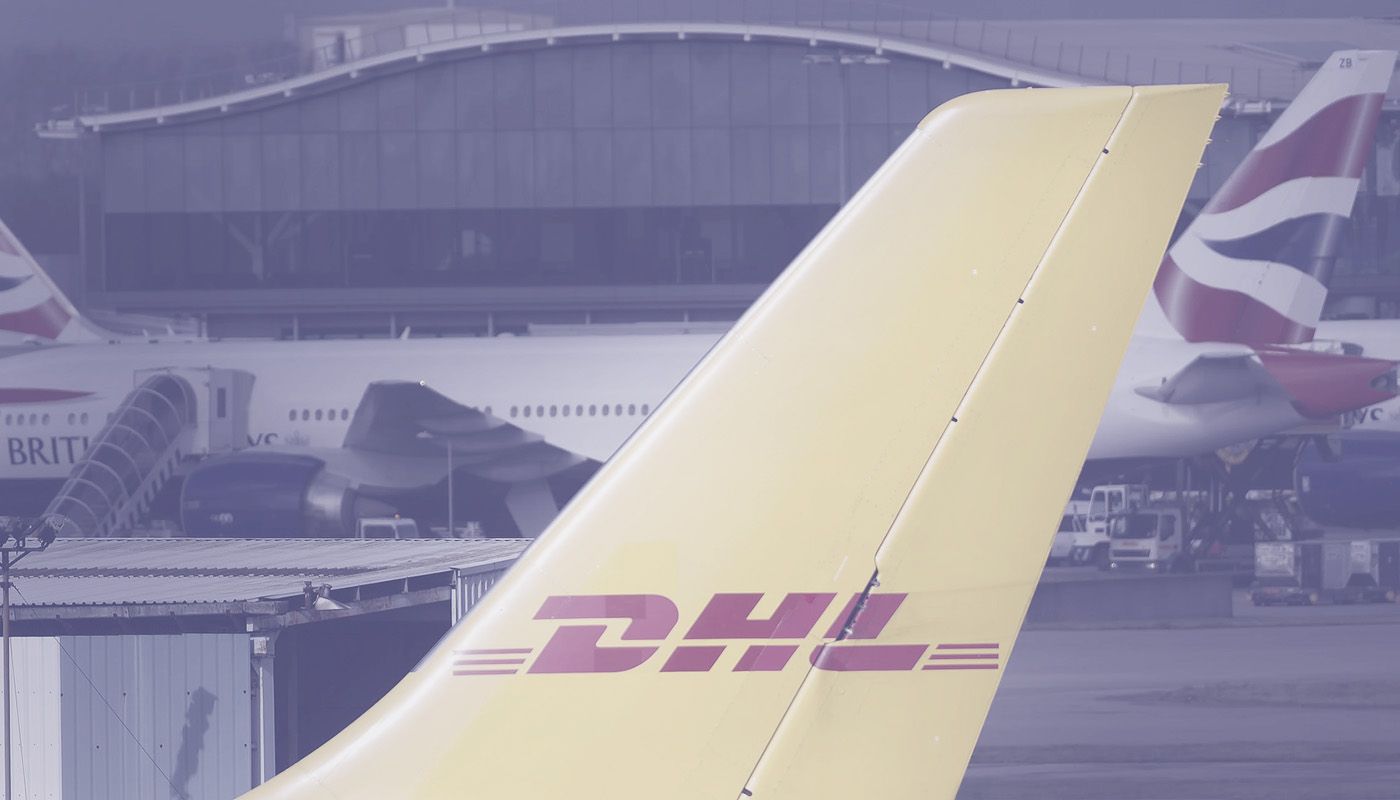 For instance, with DHL Packet International you can ship to all markets of the world if your parcel doesn't exceed 4.4 lbs (around 2 kg) with maximum dimensions of ≤ 35.4'' (L+W+H). It will take around 4-8 days for such a parcel to reach its destination (to arrive in a country, not counting the time it takes for local postal services to deliver the package).
DHL Parcel International Standard is aimed at the shipping of packages that weigh no more than 44 lbs (around 20 kg; 66 lbs or around 30 kg to Canada) with maximum dimensions of ≤ 118'' (Length + Girth). It should take around 4-8 days to ship such a package to Canada and Europe while the rest of the world could take 8-14 days.
As for DHL Parcel International Direct, you can ship packages of not over 44 lbs (66 lbs to Canada) with maximum dimensions of ≤ 79'' (Length + Girth). The transit days vary from 3 to 10 no matter the destination.
DHL Global Mail domestic shipping options
For domestic shipments within the US, you can choose one of five shipping options:
DHL SmartMail Parcel – cost-effective solutions for parcels that weigh under 1 lb (around 450 g).
DHL SmartMail Parcel Plus – for orders not over 25 lbs (around 11 kg).
DHL SmartMail Parcel Return offers a simpler return process.
DHL SmartMail Bound Printed Matter is an affordable option for BPM parcels (advertising, promotional, directory materials, etc.) weighing no more than 15 lbs (almost 7 kg).
DHL SmartMail Flats a shipping solution that focuses on Flats format mailings of up to 1 lb.
More information regarding the specific dimensions, delivery times, tracking, and shipment value protection can be found on the official website here.
How to track orders with DHL Global Mail Tracking?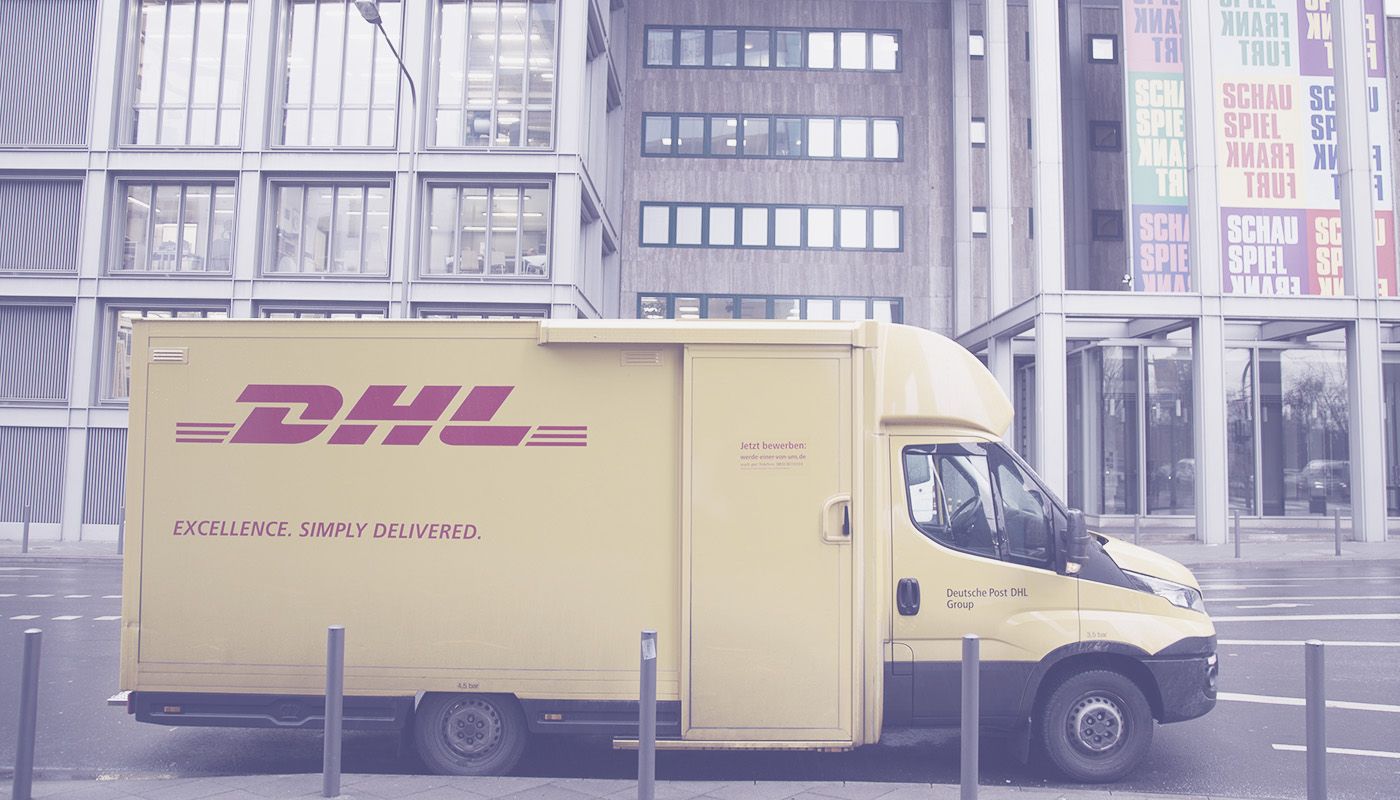 Order tracking is essential for a great post-purchase experience – fortunately, all DHL's services allow it (although there could be some restrictions). To use DHL Global Mail tracking, you should provide your customers with a tracking number.
DHL tracking number format vary depending on different DHL divisions. DHL Global Mail tracking number, sometimes also referred to as DHL tracking code, is a unique combination of numbers sometimes accompanied by letters that you should send to your customers once they order something from your store. Usually, such information is sent alongside the order confirmation email.
Note: Sometimes it takes up to 48 hours for DHL to start showing tracking information. However, once it happens, it takes no more than a few minutes to see that information after every status update.
DHL Global Mail tracking for Shopify merchants
If you've already build your store on Shopify and are looking for ways to simplify the order tracking process, one of these options might be a good place to start:
Use the official DHL website or Customer Web Portal. Probably the most obvious option for DHL eCommerce tracking is to enter a DHL shipment tracking number on their official website here. Web tracking services are universal for all parcels, including DHL Global Mail Asia and others. To use the Customer Web Portal, simply login to the system.
Install a DHL Shopify app. There are two kinds of apps that DHL offers, covering national and international shipping services. They allow to easily create shipping labels, add additional delivery services, generate tracking codes, and more.
Install a third-party order tracking solution. The clear benefit of choosing this option is that you will not be limited to DHL eCommerce tracking only. Such apps as Trackr collect the latest data and updates from hundreds of carriers worldwide, in this case also including DHL, and makes it available on your website. For instance, Trackr enables you to create a tracking page on your store so that the customers would be able to track their parcels in real-time right no matter the carrier. It allows them to skip all that extra, unnecessary browsing.
Is It possible to use DHL Global Tracking without a tracking number?
DHL strongly recommends keeping an eye on tracking numbers since it's the easiest and most convenient way to track orders. However, in some cases, customers can also track their parcels using a Shipper's Reference Tracking service.
What's next?
Since DHL is one of the most commonly-used carriers, the chances are that it's already on your list and your customers are familiar with this particular carrier. As post-purchase experience matters as much as any other part of the shopping process, you'd want to stay transparent and give them easy access to order tracking information. On the other side, you'd also like to ensure that after the parcel leaves your warehouse you can manage the process hassle-free.
You can proceed with DHL Global Mail tracking in several different ways that can enhance both your and your customer's experience. At the end of the day it's all that matters – so go through the options once again, choose the one that suits you best if you haven't yet, and enjoy the outcome!