Customer experience has now become a true battlefield where e-commerce businesses are forced to compete for their future. With ever-growing customer demands breathing down their necks, brands must ensure the smooth shopping process from the moment a customer enters the store to when the package is delivered at their door.
Some might wrongly assume that the communication with the customer is over as soon as they press that "Order now" button, yet it's far from that. Placing an order is actually the moment when the excitement really kicks in, and another stage of online shopping – post-purchase – begins.
That is why real-time order tracking should be treated as an equal part of the whole shopping experience. 73% of customers expect it across all touchpoints while more than 98% of shoppers say that the order delivery process impacts their brand loyalty.
In this article, you will find out what is e-commerce order tracking and why it is important, go through some best parcel tracking practices, and learn why it cannot be overlooked by any business that seeks to build trust with their customers.
What is e-commerce order tracking?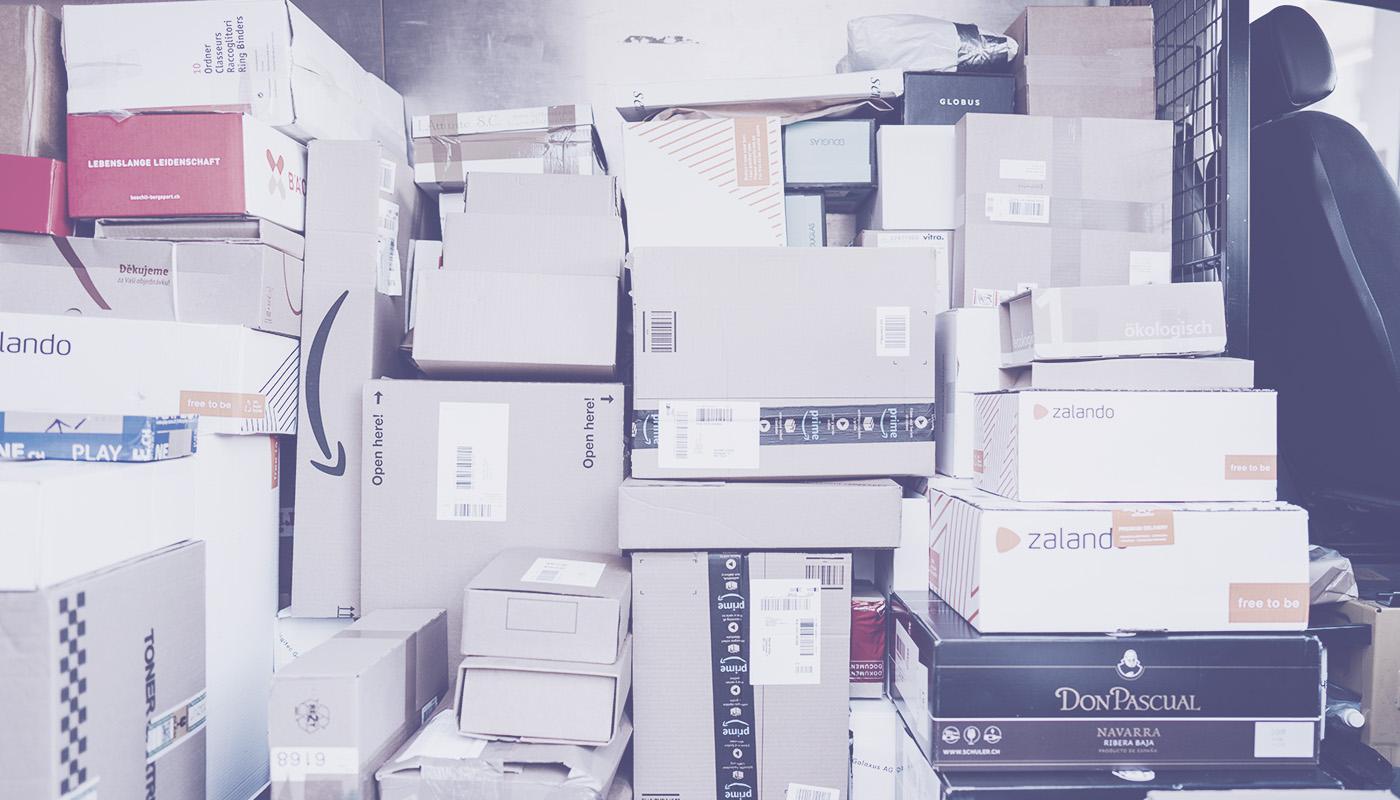 E-commerce order tracking is a process of managing and monitoring orders made online and providing customers with order status updates in real-time. It allows them to know when they should expect their order to arrive, where exactly it is at that specific moment, and keep customers up-to-date about any possible delays.
"Where is my order?" is probably one of the most common questions in the e-commerce industry, and might cause some serious headaches for both businesses and their customers.
Let's look at it this way – even if the order is shipped on time, there's no guarantee that it won't face any obstacles along the way. Even in such cases when everything's going according to the plan, many impatient customers still tend to flood businesses with inquiries about their order status updates.
The best solution to reduce post-purchase anxiety and save some valuable time instead of answering the same question over and over again is to allow customers to do it on their own.
And that's where e-commerce order tracking comes in handy.
Key reasons to offer order tracking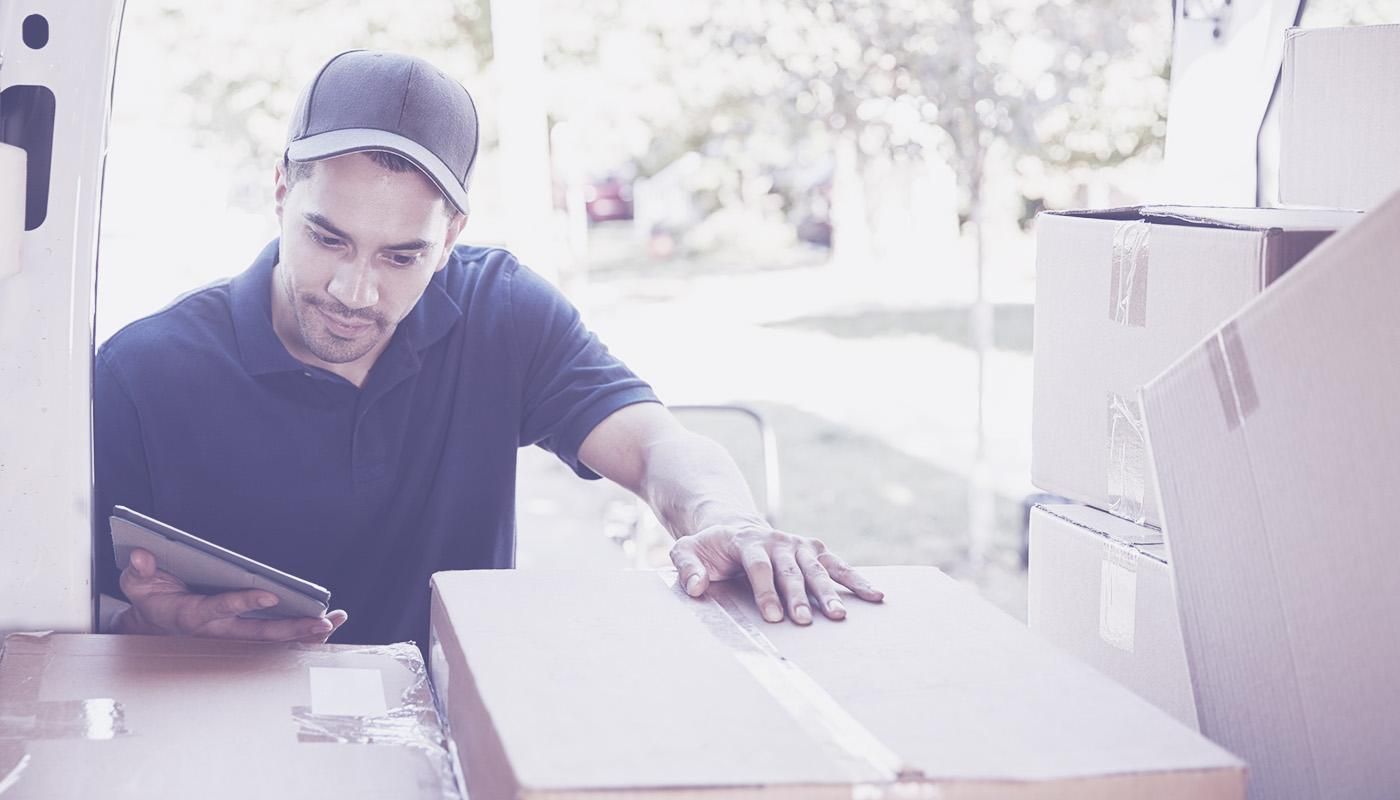 Better customer experience
The ability to access order status information in real-time not only improves the transparency of the company but can also allow customers to better plan their time and – as simple as that – boost their mood. This results in a better customer experience which plays a vital role in customer retention and loyalty.
It means that focusing on fulfilling the shoppers' needs should become one of the top priorities for any e-commerce company. A satisfied customer who enjoyed the overall shopping and delivery process is more likely to come back and purchase again, not to mention share their positive experience about the brand with friends and family, a.k.a. your potential customers.
Reduced costs
The more you sell, the more inquiries you can expect to get. Answering general requests, complaints, questions and problems, not excluding manually providing order status updates to each of your customers might require a lot of time and other resources – both human and financial.
That is another reason why you should enable e-commerce tracking. It can reduce the number of so many unnecessary emails, eliminating the need for hiring more people, shifting your customer support focus, and allowing you to invest that extra time and money into other important tasks or processes that are crucial to customer satisfaction.
Improved order management and efficiency
Last but not least, order tracking keeps you more in control of the whole shipping process and can improve work efficiency for your customer support team. The responsible person can also access and monitor every step of the package journey and quickly address any issues if there's a need.
When there's no order tracking system to manage it all, the important information might get lost or it can simply take too long to respond. Order tracking can help to reduce the number of such issues and indicate that you take responsibility for your service, adding more value to your business.
How to provide the best e-commerce order tracking experience?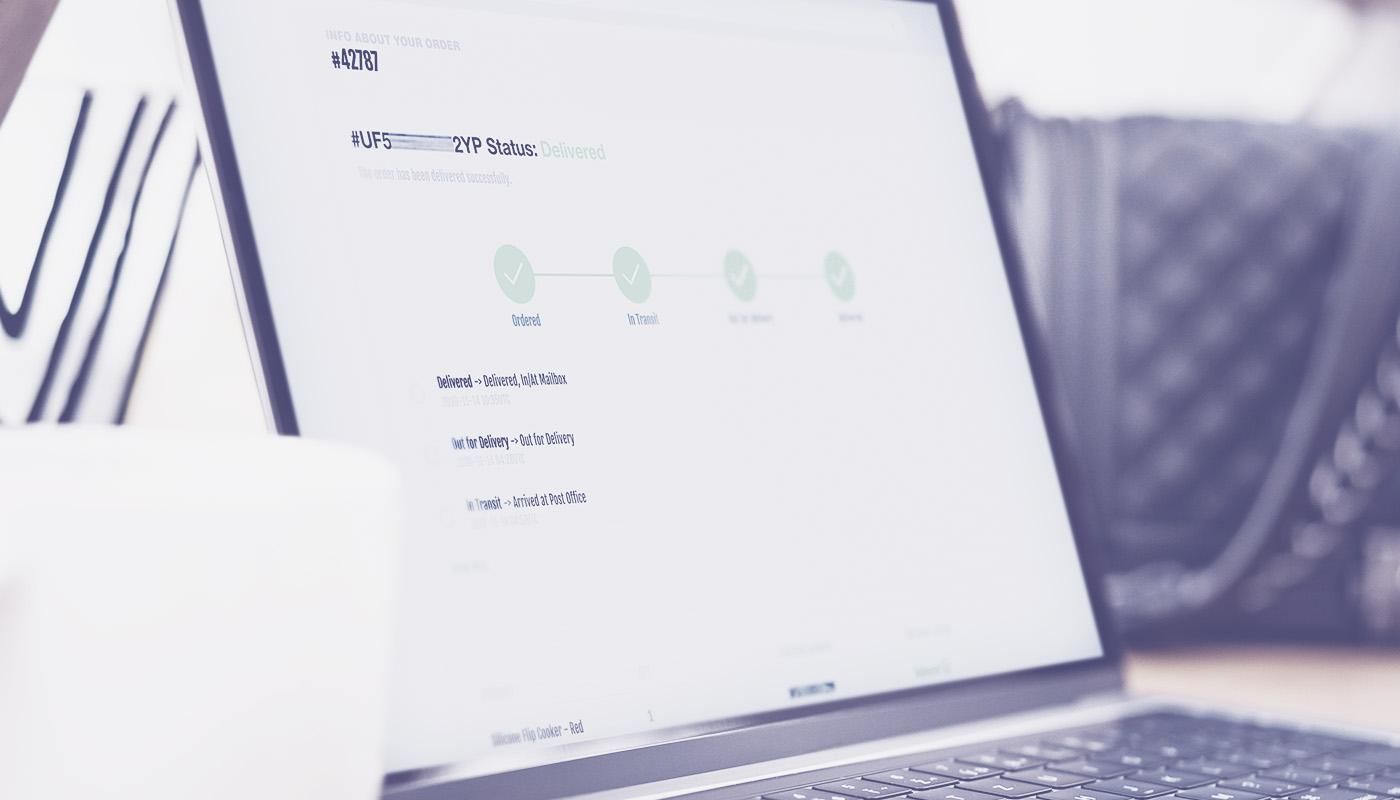 1. Provide a tracking number with each order
A tracking number is a unique set of numbers (can sometimes be combined with letters) that is assigned to every new order. Using it, a customer can follow the journey of their package and know its location at any point of the delivery process.
The tracking number is usually provided with the confirmation of the order and sent via email. Sometimes companies place it as a hyperlink to the site where customers can track their orders to make the process faster and more convenient.
The tracking number is an essential element in this whole process since without it e-commerce order tracking wouldn't be possible. That's why it's important to let the customers know what it is and how to use it for locating already dispatched items.
2. Allow customers to track orders directly on your website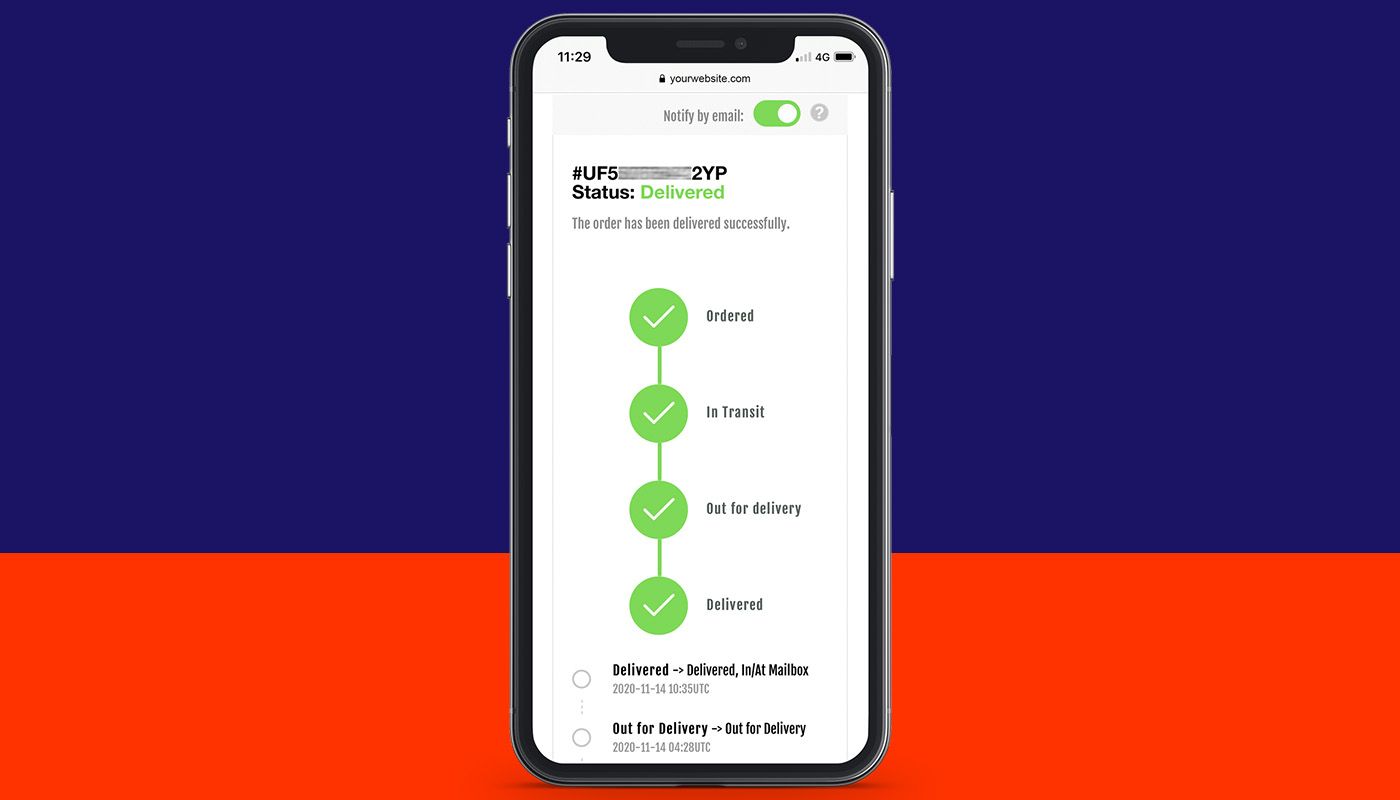 E-commerce order tracking is possible in several different ways, including various apps or specific carriers' websites. For instance, if you're looking for DHL tracking information, you can enter your tracking number on their official website which will provide you with the latest order status updates.
However, since e-commerce is all about convenience and speed these days, there's another way how parcel tracking can top up those previously mentioned options. It's adding an order tracking page right on your store.
Offering such a possibility eliminates the need for customers to take that extra step and look for information somewhere else rather than your store. Not only can it save some time, but also prevent confusion and boost their experience with your brand. Not to mention it's yet another reason to encourage them to visit your website and try to grab attention with some new offers.
PRO TIP: For serving this purpose, you can use the Trackr app for Shopify that allows you to create a branded page on your store and enables global tracking from more than 900 carriers worldwide.
3. Make order tracking option easy to spot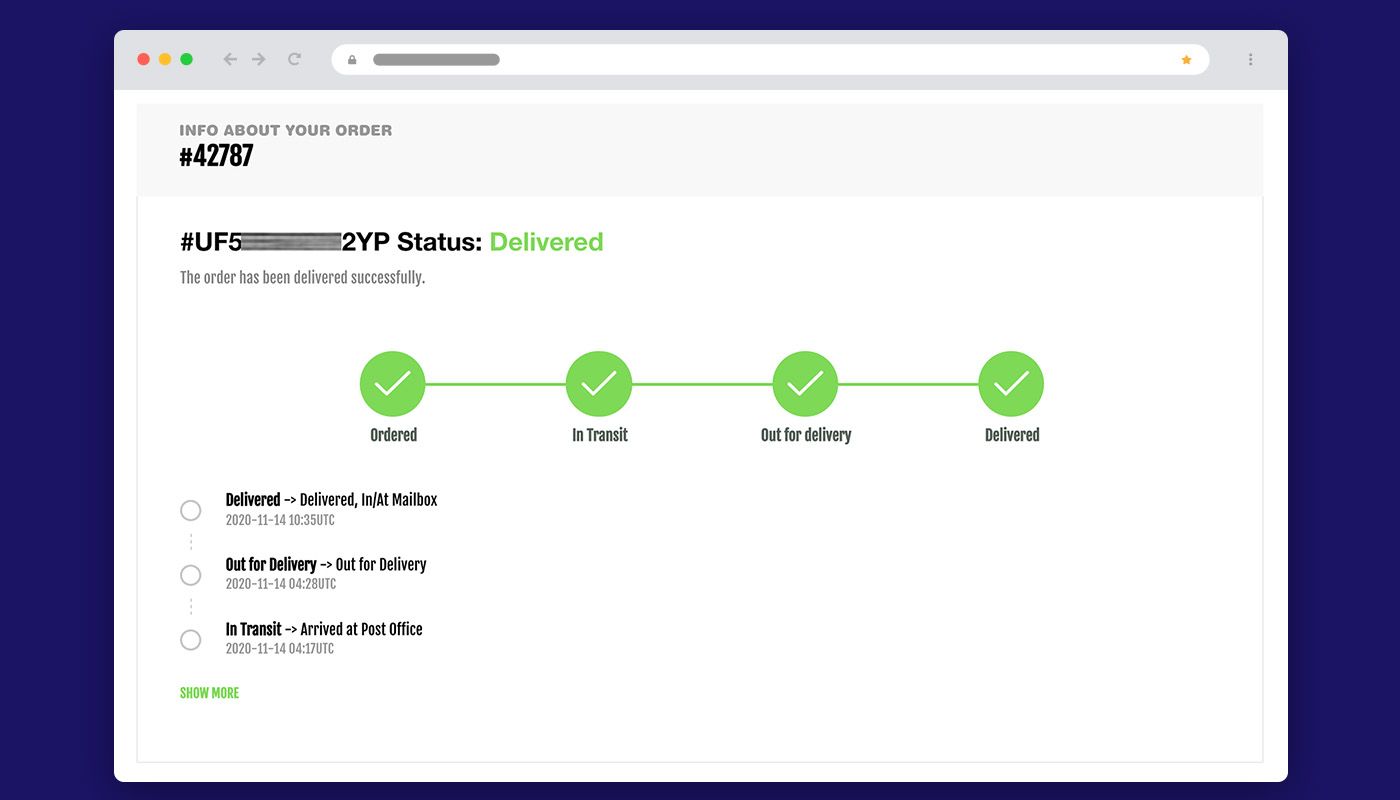 Having an order tracking feature is a valuable asset of an online store, so make sure you get enough credit by making it visible on your store.
Don't hide it behind other categories which would make customers work just a little bit harder than they want and expect. Make sure that the order tracking page is placed conveniently and is easy to spot to avoid unnecessary frustration or prevent ditching it for good at the end (which may lead to customer support issues).
The top right corner in header navigation is one of the best spots to place your order tracking page (this is where the eyes usually go naturally), yet it can also appear in the footer or as a separate item in the menu of the page.
4. Include parcel tracking instructions in the confirmation email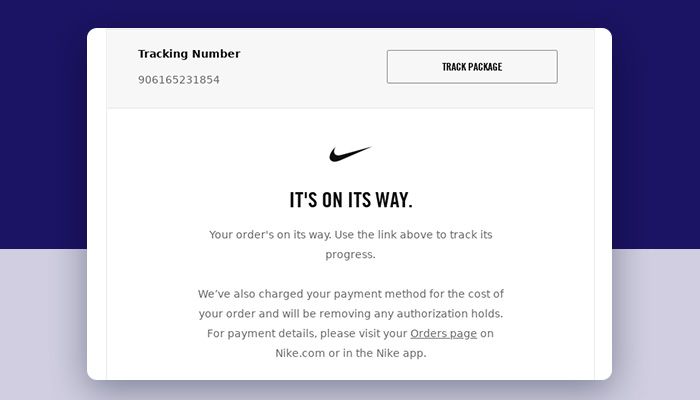 Unfortunately, not all customers will go back to your store or carrier's website directly to find out the location of their packages. They might want to either fetch an order tracking number or follow a direct link to order tracking. And because of this reason, you should never forget to clearly state how to track orders in your order confirmation emails.
Besides, if they were not aware of such a possibility before, this would let them know that order tracking is available to them while shopping at your store.
5. Let your customers know the estimated delivery date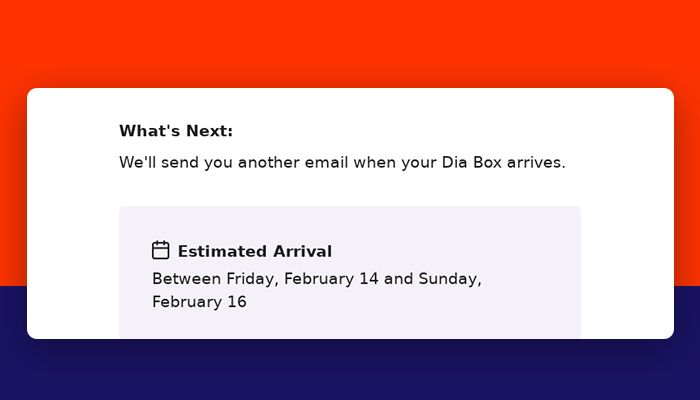 The estimated delivery date is one of the most important things, together with the shipping costs, that the customer expects to see while making a purchase online. Ideally, it should appear on the product page already, which can directly influence customer's decision to proceed to the checkout (or not to complete their order if there's no sign of it anywhere).
This is especially important during the holiday shopping season when the gifts are expected to arrive before the specific date.
Besides allowing customers to better manage their time, showing the estimated delivery time can benefit the company, too.
Showing the estimated delivery date can:
Drive impulse purchases, not to mention boost overall sales
Help to gain customer's trust by giving a clear picture of the delivery process
Reduce the number of inquiries, thus saving customer support time.
6. Take advantage of automated notifications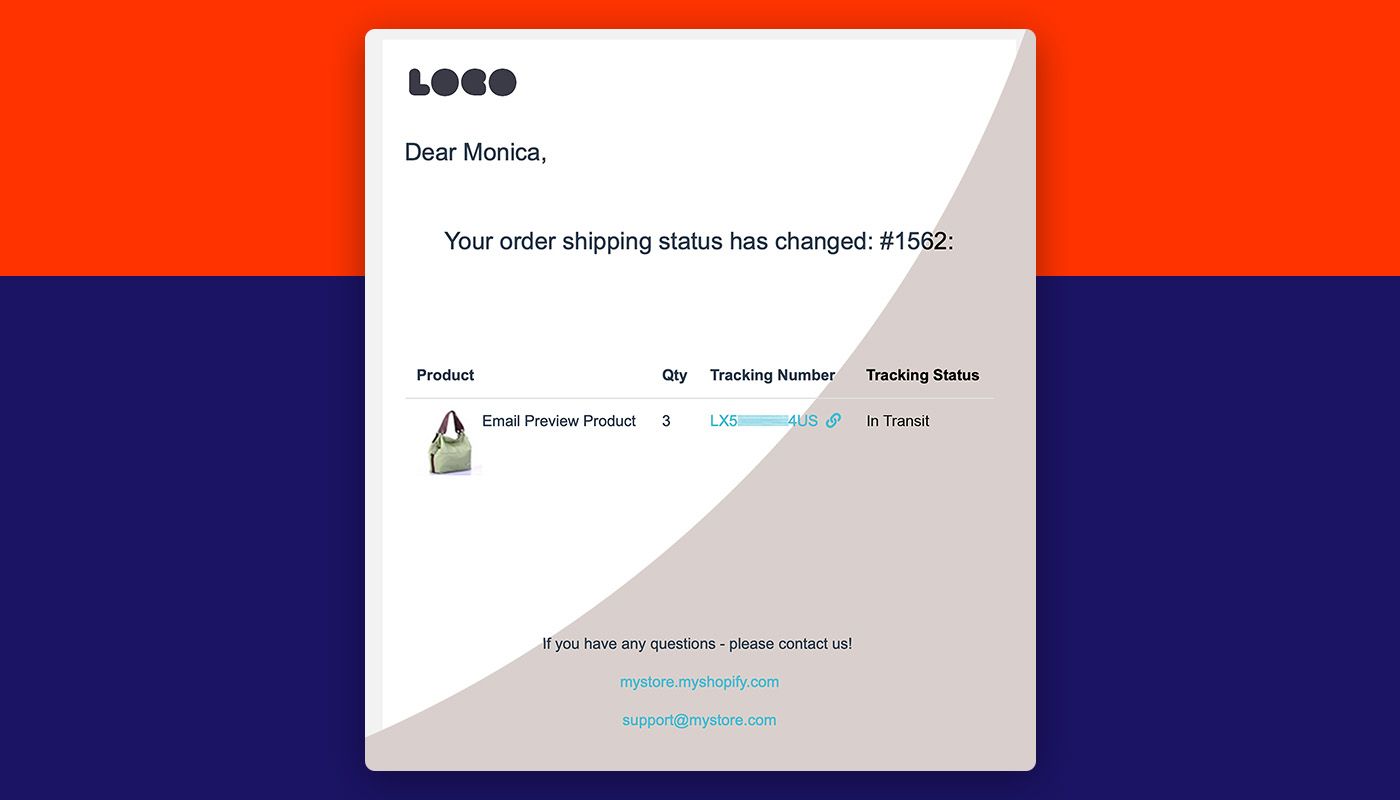 Automation is your best friend when it comes to order status updates. This is one of those processes that can and should be automated, for the convenience of both sides. Sending your customers automated order status notifications can reduce the need for additional resources as well as improve their experience with your brand.
Usually, such notifications include confirmation emails (sent immediately after a customer places an order), information about order status changes (e. g. carrier takes the package from the seller), possible delays, or delivery of the package.
Automated order status notifications will keep customers updated, thus calm, and can maintain or even boost their excitement every time your store name appears on their screen.
PRO TIP: Don't just stop at delivery notifications. Once the package arrives at its final destination, schedule another email or SMS message with a request for feedback. Not only this will help you improve the overall process, but will also work as social proof on your store and come in handy for those visitors who need a little nudge in the right direction.
Conclusion: should you consider e-commerce order tracking?
That's an absolute YES since post-purchase is a crucial phase of an online shopping experience. Repeat customers usually spend a few times more than one-time shoppers, and that's why it's important to do everything you can to keep them coming back to your store.
E-commerce order tracking plays a vital role in this process. Competition and the whole e-commerce industry continue to grow at impressive rates, and so do customer expectations. More often than not, customers expect to be given an opportunity to follow their order's journey and stay on track of any possible changes.
Providing real-time order status updates and ensuring a fast and reliable delivery process can not only help to minimize buyer's remorse but also be one of the key points for driving overall e-commerce business success.