The holiday season isn't just about eating cookies, watching holiday movies, buying the perfect gifts, and then packing and unpacking them. The truth is, the holidays can be stressful and crazy, not only for consumers, but for businesses as well.
If you don't get your ecommerce store up and running during this period of the year, you're likely to miss out on a huge amount of sales. Excellent customer service is one of the most important pieces of this marketing puzzle.
No doubt, offering great customer service in busy times can be tough, but it's vital for your brand's image. Microsoft found that 96% of people think good customer service is crucial when deciding to stick with a brand.
During the holiday season, the level of customer service can either make or break your holiday experience. It's also the key to turning first-time shoppers into loyal customers. However, without the right strategy, you're bound to face challenges.
In this blog, we've gathered top tips for delivering exceptional customer service during the holiday rush. Keep reading for advice on planning for holiday e-commerce and providing outstanding service despite the increased traffic.
Why do you need a special holiday plan?

Firstly, you need to understand, providing customer service in regular times and providing customer service during the holiday season are completely different situations. If you follow the same workflow that you've been following all year, you're going to have a hard time. You need to come up with a plan to handle the holiday hustle and bustle. You can't be overwhelmed by customer pressure, and you need to deal effectively with all customers.
Considering the nature of the holidays, customers may be more anxious or demanding than usual. Therefore, it is important for your business to prepare your customer service team on how to deal with customer expectations during the holidays so that they are satisfied.
Whether you have large corporate offices or you're running a new online business from home, all retailers have a lengthy checklist to complete before the holiday rush begins.
From Black Friday to New Year's Eve, customer experience is the biggest priority and one of the keys to success is having a solid customer service process in place during the holidays.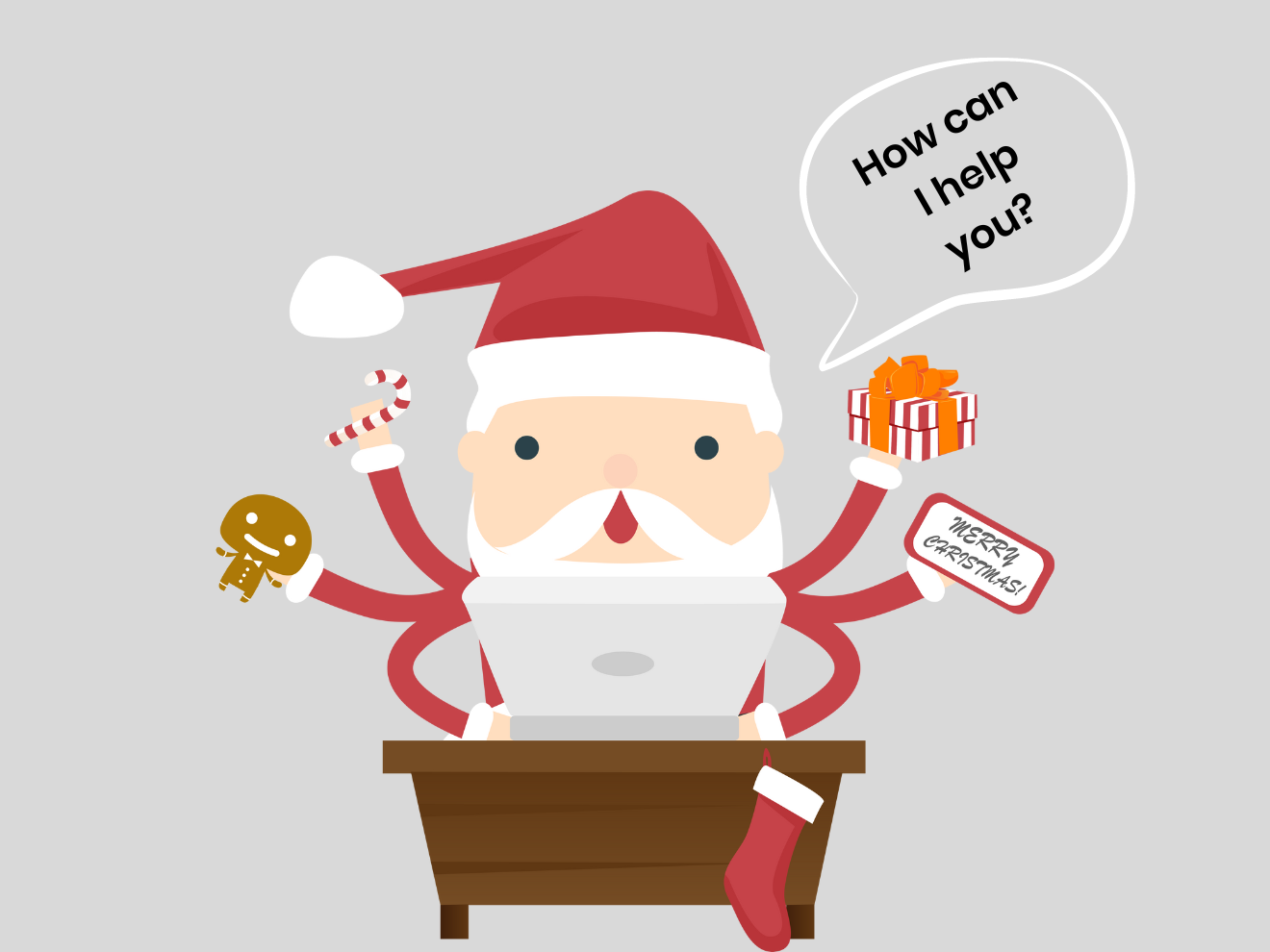 Are you looking for helpful tips on how to improve customer service to increase customer satisfaction and sales year after year? Then read on our blog!
Tips to prepare your customer service for holiday season
Prepare a holiday service schedule.
Holiday customer service management requires a good understanding of retail best practices and proper holiday planning of your support team. Scheduling means you have to get your team ready for a huge influx of requests and notify your customers on how they can get to your business during the holidays or help themselves.
Your schedule should be changed to focus on tracking how the support team responds to posts and complaints on social media. When there is no proper service schedule, it always leads to poor customer service, which can cost your business dearly.
What to consider during scheduling:
Be prepared to offer 24×7 support. You can use a chatbot to offer 24/7 support in case your support team is not available. Bots work with customers in real time and quickly answer frequently asked questions. But if you offer international shipping, it's better to use real people in case of unforeseen questions.

Determine peak hours. You need to know what hours have the most calls from customers. Manage your agent's availability to efficiently respond to customer requests.

Additional resource plan. In order to deal with the influx of customer support requests during the holidays, you need to add more people to the team, hire temporary agents. For example, if you don't typically offer 24/7 support, you might consider hiring night shifts or peak shift agents during the holidays.
2. Use live-chats.
Customers opt for live chat over other channels due to its convenience and quick assistance. Furthermore, 79% of businesses report that incorporating live chat has had a positive impact on their sales, revenue, and customer loyalty.
Therefore, utilizing live chat can enable you to deliver immediate customer support during the holiday season, resulting in greater satisfaction and, ultimately, higher conversion rates.
So, how to provide great live chat support during the holidays?
Prepare ready-made answers to frequently asked questions and add solution articles if necessary to speed up response time;
Attract your website visitors with personalized greetings;
Reduce cart abandonment rates with personalized chat triggers at the right time in the shopper journey;
Direct chat requests to the right department to provide effective first time support and improve first contact resolution.
3. Use order tracking software tools.
During the holiday season, customer support receives a huge amount of requests and inquiries. Why not reduce the number of requests asking about the location of the order? In order to help your support team, use the Trackr app, which provides customers with real-time order tracking information.  
Tracking is an important part of customer service, so if you don't pay it much attention, it will harm your brand reputation. By informing customers of the latest delivery status via email, so they don't have to track it themselves. This simple practice reduces customer anxiety and doubt even if their package is delayed.
4. Add self-service options.
Many customers anticipate companies offering self-service tools that simplify finding answers without the need to reach out to the support team. A comprehensive and user-friendly FAQ page can serve as an invaluable resource for both customers and your team during the holiday season.
Effective self-service options enable your team to assist a larger number of people overall, potentially boosting your holiday sales. However, before you dive into preparations, it's crucial to examine reports from the previous holiday season, if available.
Make sure to review the frequently asked questions that can be readily addressed on your website. Then, streamline the process for customers to access those answers without requiring them to contact support.
5. Add a social media channel.
Building a community channel in social media for your customer can make a lot of things easier for you. Especially during the holiday season.

Users can post their questions, conduct discussions and requests in the community channel. The best thing about a community is that you don't have to constantly solve their problems and answer their questions. Instead, other users facing the same issues can give them the right solution.
And even better, this way you can turn your customers into brand ambassadors. Thus, they will take over some of your responsibilities and also help enhance our brand image.
6. Train your team.
Customers are always in a hurry, expecting quick service, so they are more likely to get angry easily during holidays.
If your team is prepared, they will perform well under stress. Your team should be trained in several areas: platform, your products or services, how to find the right answer.
Your team needs to be trained and prepared to listen to harsh words, remain professional in difficult situations, and deal effectively with rude clients.
Important: Despite your desire to provide an excellent customer experience, create an abuse policy for cases where customers may overreach and use vulgar language during support. Give agents the freedom to end the conversation.
7. Keep your agents motivated.
Despite all the necessary tools that you provide to your team, after a while, all this may not be enough. Unfortunately, at some point, the motivation of some agents will fall. Good management is the key.
Your team needs to feel supported in difficult times. Especially since many people work remotely. It is significant to have good communications. Hold regular meetings, for example. It is considered so beneficial that many people use this practice on a regular basis. It can help you feel connected. In addition, it helps to synchronize or communicate what to look out for.
Another great practice here is to share positive reviews from your customers.
Since the holiday season is quite busy for customer service, rewards can be a good move to keep them motivated and show their best. When businesses offer rewards to their team, employees are more motivated to take care of their customers and go the extra mile.
You can offer your team different types of rewards, for example, holiday bonuses or offer an extra day off.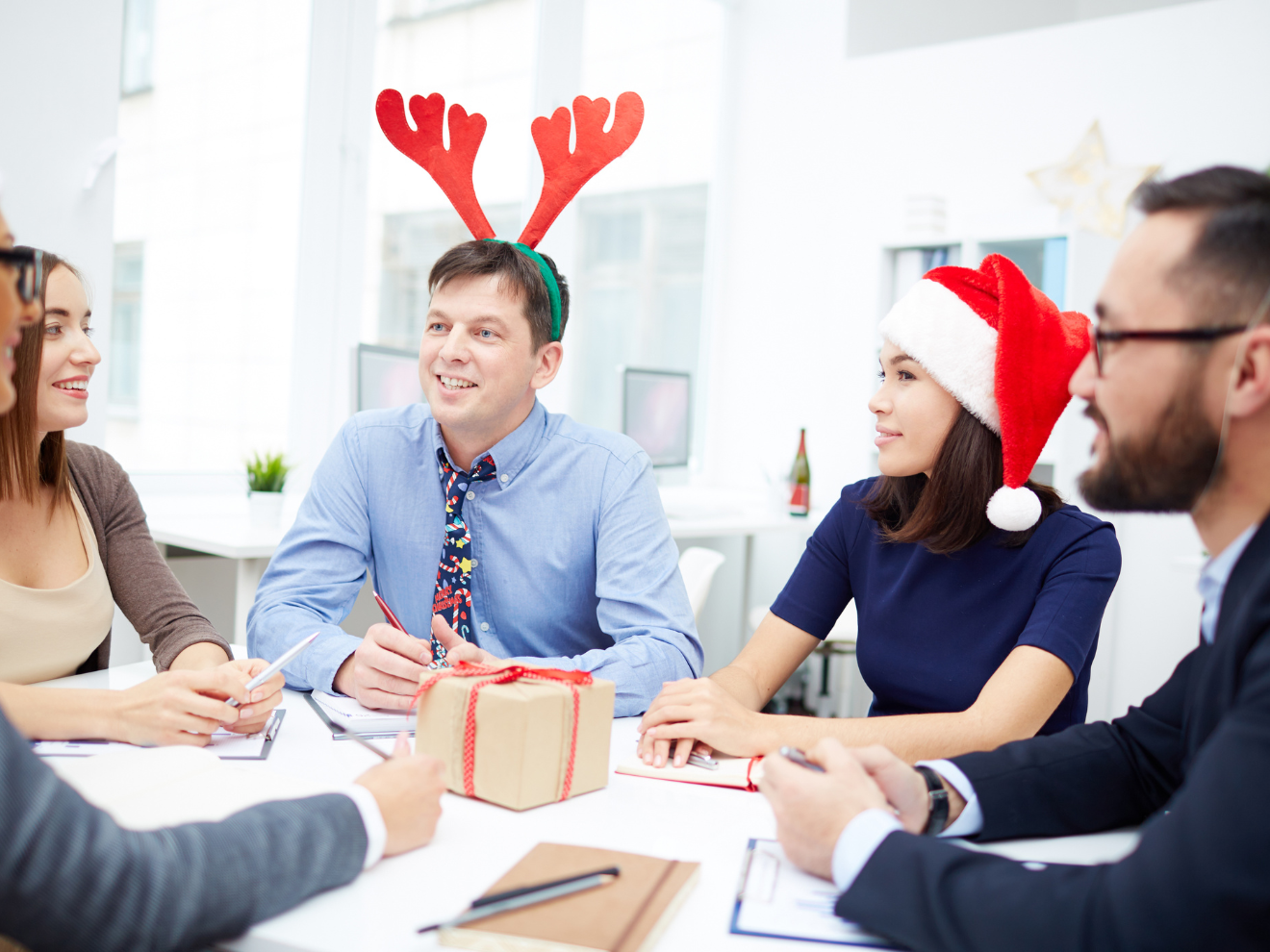 Your business needs to plan holiday support more carefully to manage the holiday boom, drive conversions, and provide excellent customer service.

Conclusion

Hopefully we have provided a helpful guide on how to offer great customer service during the holiday season.
However, customer service isn't just limited to the holiday season. This is an ongoing process, and you need to constantly improve it. That is why we recommend following these tips throughout the year. Follow them carefully and you will soon reap the benefits.