Attracting a new customer is much more expensive than retaining an existing one. In addition, loyal customers make purchases more often than new ones. As a result, if you are ignoring upsells and cross-sells for your existing customers, you're most likely missing out on great opportunities to increase your sales and revenue.
According to Forrester research, product recommendations generate an average of 10-30% of an eCommerce site's revenues. So, there are a number of reasons why upselling and cross-selling will work for your store.
Let's first dive into upselling vs cross-selling and their best strategies to increase your sales and revenue.
Upselling vs Cross-selling

Upselling is a sales strategy whereby a customer is encouraged to buy something that will make their main purchase even better. This is like updating an existing order. The upsell technique also increases customer LTV (lifetime value) by offering them the opportunity to pay a little more for a better product. This is a win-win deal for both sides.
Upselling is highly popular these days, particularly online. When you shop online, you will most likely encounter recommendations or banners on product pages.They showcase the same products you were looking at, but better quality and usually more expensive.
In conclusion, upselling is an effective practice that benefits both sellers and buyers. The sellers can increase their average order value, while the customers get a better product.
Cross selling is another great practice to encourage people to buy more. Here's how it works: you offer products that are somehow relevant to the one chosen by a customer.
In eCommerce, cross-selling is used all the time. You may see additional items on the product pages, in the shopping cart or during the checkout process. You can also receive a list of additional products that are ideal for your order by email. With cross-selling, you need to determine what exactly the customer's needs are so that you can suggest more services.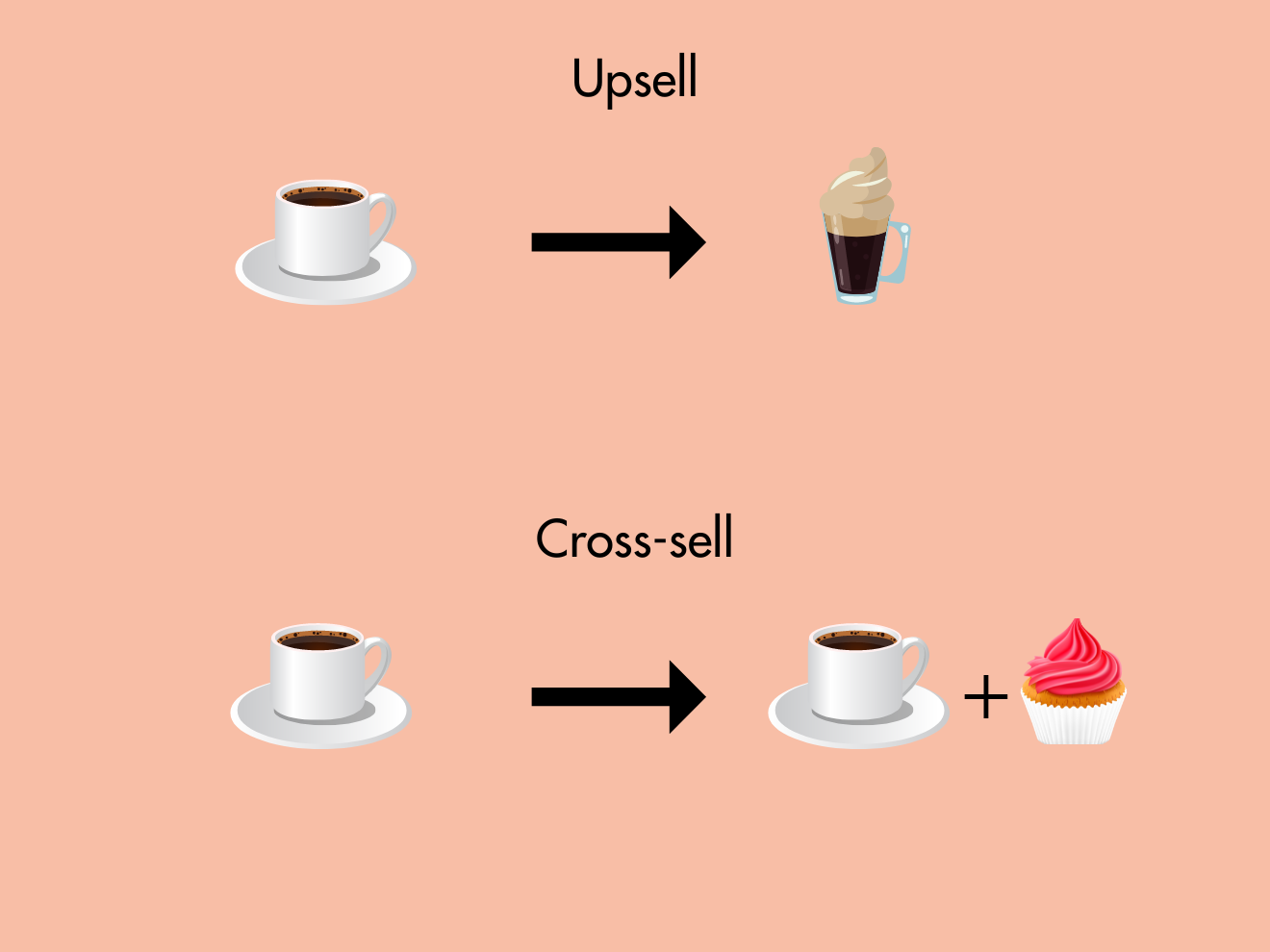 So, the main question: what is better upselling vs cross-selling?
Upselling can be a more sustainable option, especially when it comes to subscriptions and regular purchases, but they are more limited than cross-selling. With the cross-selling, you can try out several options and get as creative as possible.
So, there is no one-size-fits-all answer to which sales technique works best: you need to experiment with it, apply it to your specific business, and see what works for you.
Benefits

Undoubtedly, upselling and cross-selling is important for any eCommerce business. Let's consider some benefits of using these practices.
Increase sales and revenue.
Obviously, the more the customer buys, the more your business will make more money. Growing your business doesn't just mean keeping the customers you have, it's essential that you continue to encourage your customers to make more purchases.
2. Increase customer loyalty.
The main idea of upselling is to provide the customer with all possible options so they can make a knowledgeable choice. It shows customers that you care about their needs.
In fact, upsells and cross-sells are closely related to customer satisfaction. They develop loyalty to brands that they feel care about their well-being. Customer loyalty can be a problem in sales: customers are usually uninterested and leave quickly. Any actions businesses can take to increase loyalty will help minimize the cost of losing customers as well as acquiring new ones.
Customer satisfaction not only means less customer churn, but better opportunities for free marketing. Nowadays, few people will trust a business without first checking the reviews about it. Happy customers are the best advertisement you can't buy.
3. Increase customer LTV.
Marketing Metric research reports that there is a 60-70% chance of selling to an existing customer. The probability of selling to a new potential client is 5-20%. Upselling to existing customers is a very cost-effective way to add lifetime value.
Thus, with relevant recommendations, customers are more likely to buy from you and bring in more money for your brand.
4. Increase average order value.
Cross-sells and upsells increase the average order value, generating revenue and profits at very low incremental costs. Since you've already invested in marketing to attract a customer to your eCommerce store, maximizing order value is key to ROI.
Offer customers products that are relevant to what they are looking to get as much return as possible.
Best strategies

Both upselling and cross-selling can occur at any stage of the shopping journey. However, sellers should ensure that these offers add value to their customers' lives. Now  let's dive into some effective strategies that businesses can use to increase their revenue.

Know your customers' needs.
Take into consideration the customer's lifestyle, age, and habits. Would your options be relevant to the customer?  Uncover ways to improve your customers' experience and ask questions if you're not sure.
So by analyzing data, you can conclude what you are going to target and what products you are going to upsell and cross-sell for them that are most relevant to each customers' unique interests.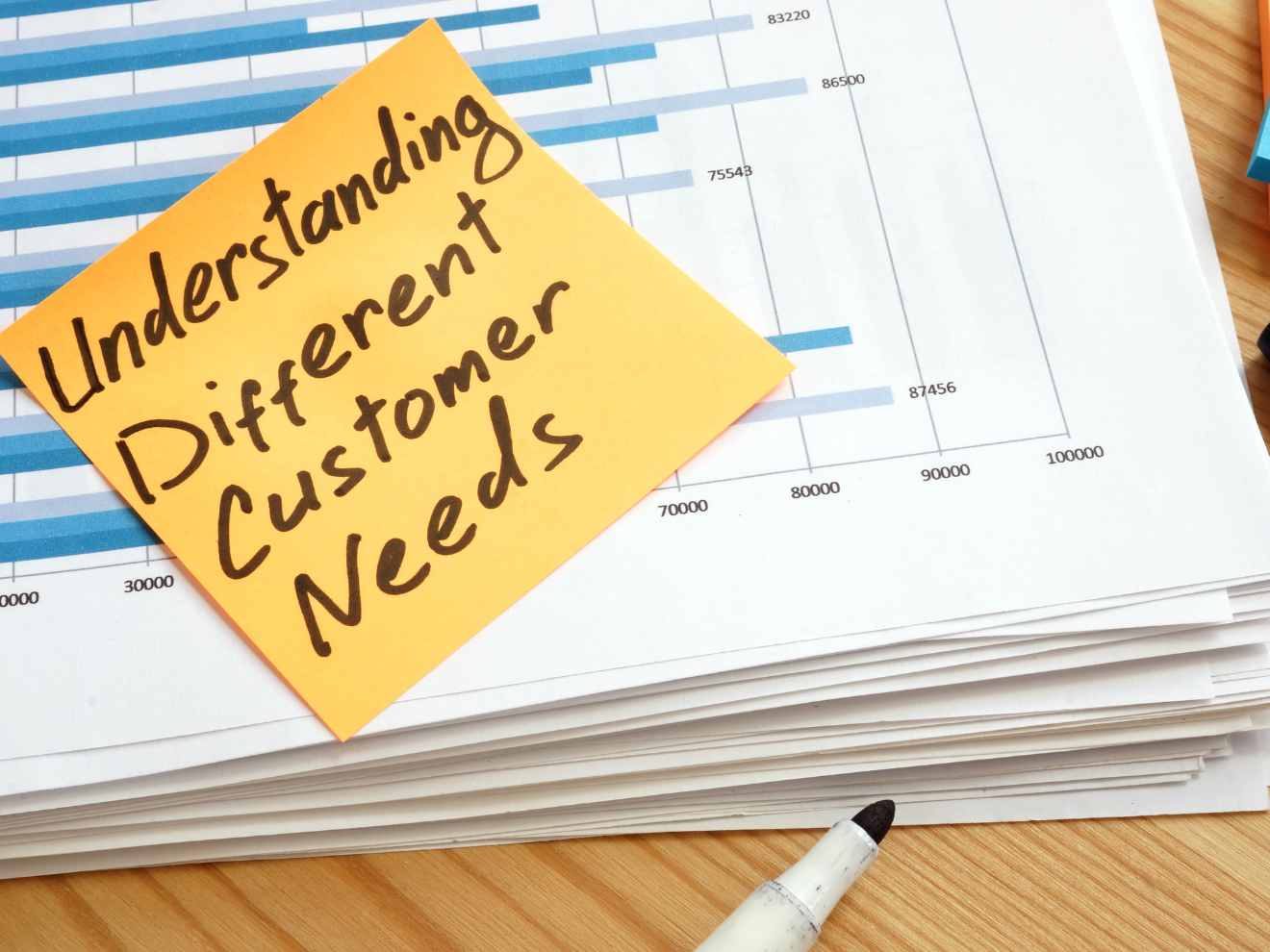 It's essential to know when is the best time to sell to your customers. Depending on when the offer is displayed, there are pre-purchase and post-purchase upsells and cross-sells.
As their names suggest, pre-purchase offers appear before checkout—when customers are navigating through the website and adding products to their cart, while post-purchase offers appear after an order has been placed.
Trackr app provides you with the opportunity to add product recommendations (both upsell and cross-sell) on the order tracking page as well as into the email notification. This way, with the Trackr app you get not only the opportunity to provide your customers with real-time tracking information, but also a product recommendation tool that helps you to increase your sales and revenue.

Your customer needs to see value in buying additional products or services. Make sure you offer bundled packages, which are an easy way to show off your discounted benefits. If you're not already offering bundles, determine what types of products or services will work well together to improve the customer experience you can offer future customers. Allow the buyer to visualize the value of buying a package from you to make decisions easily.

Show your users that what you're selling will make them happy. Find out where your customer base is most likely to be on social media and showcase your products, services, and testimonials there using relevant hashtags. This will help remind customers of your brand and also attract new ones.
Ask your customers to leave reviews for your products. This will help your store look more trustworthy to new customers.

Gently remind your customers via email about your special offers, showing them the benefits. Focus benefits on meeting customer needs and results, not on your own benefit. Always include a call to action at the end of your post that tells the reader what steps they need to take next.
Conclusion

If done everything right, upselling and cross-sell ing are powerful tools to improve your business strategy.  If you have products and services that complement each other, consider creating a business model that targets existing customers and personalize your marketing messages to that group rather than just attracting new ones. Your existing customers will probably already have a good impression of your brand and will generally be more than happy to consider a different service from you than a new customer with whom you have no previous relationship.