Ecommerce is forced to constantly change in the retail industry. As well as evolve to meet the changing needs of people and make online shopping easier for modern consumers.
When it first started, eCommerce was pretty limited in what it could do. But no more. Whether it's customization, enhanced return policies, or improved integration, all of these changes (among countless others) have revolutionized the ecommerce world.
If you're still wanting to learn more about ecommerce trends, in this blog, we'll take a look at their importance and benefits for any eCommerce business. Also, you will be able to incorporate these eCommerce trends into your business to ensure your online store grows steadily.

Why is it important?
The world of eCommerce is becoming more and more competitive. Therefore, in order to stay ahead of the competition, it is necessary to constantly monitor trends.
No matter how stable your eCommerce store is right now, if you don't keep up with eCommerce trends, you risk falling behind.
You have to constantly look ahead to ensure your success. That is why it is so important to analyze and accept eCommerce trends in a timely manner. By doing this, you can promote your eCommerce brand and stay ahead of your competition.
Nowadays, staying up to date with eCommerce trends is not an option, but a necessity.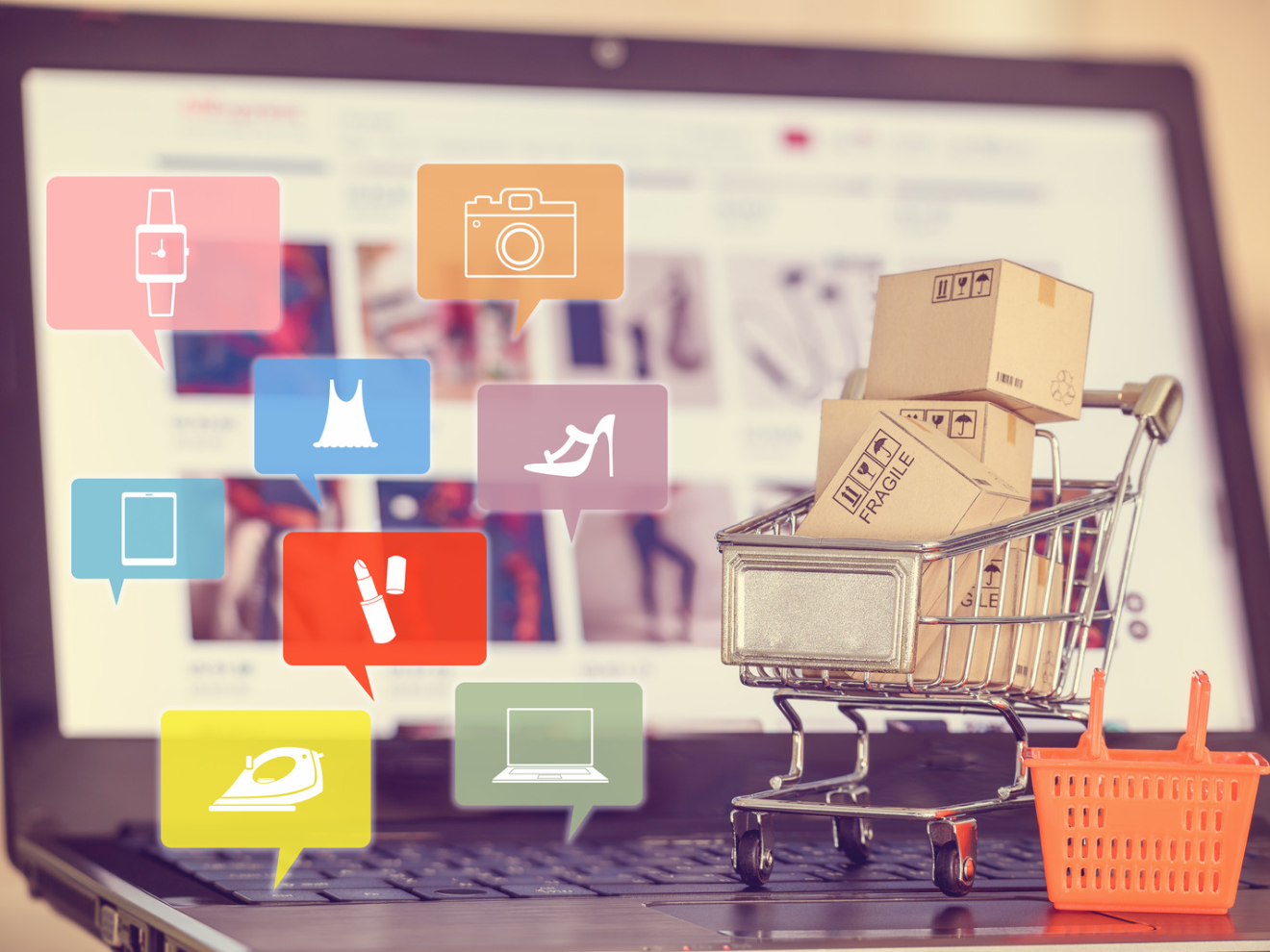 Top 5 eCommerce Trends
Want to know what trends will affect the quality of your customer experience? We have rounded up the top 5 ecommerce trends to keep an eye on.
Subscription-based model.
This eCommerce trend is seeing more and more companies change their offerings from regular products to monthly/annual subscriptions. This simple yet brilliant idea increases customer loyalty. Done right, your eCommerce brand will generate a steady and regular income.
The biggest benefit of this business model is the increase in customer retention. Customers may end up being subscribers for many years.
It's a win-win strategy as customers enjoy the items/services each month and the brand is guaranteed revenue and customer engagement.

2. Eco-friendly packaging and green delivery.
More and more companies are taking care of the environment. The pandemic has shown that e-commerce businesses generate a significant amount of carbon footprints, and industry giants are facing a major test for their role in this increase. Similarly, consumers become aware of environmental changes that influence their purchasing decisions.
According to the Sustainability in fashion retail survey, more than 50% of consumers want sustainable practices in the fashion industry, with 75% of those respondents preferring less packaging. As a result, e-commerce stores need to find ways to implement sustainable packaging and shipping.
For example, Amazon has taken part in various initiatives to reduce its carbon footprint in order to achieve zero carbon emissions by 2040.

3. Real-time order tracking.
Currently, customers want to have full control over their order during fulfillment and delivery, including potential delays and estimated delivery dates.
According to My Customer research, 82% of consumers say that it's important for eCommerce brands to update them during every step of the fulfillment and delivery process. At the same time, 85% chose  shipment tracking emails as their preferred communication method, while 45% opted for text messages. Interestingly, 81% of customers admit to tracking their order status two or more times during the fulfillment process.
"Where is my order?" this is the most frequently asked question that customer support receives. If you don't use order tracking apps, customers don't have the ability to track orders when they shop with you. So these requests will likely overwhelm your team and limit their capacity to deal with more complex issues.
With Trackr, an order tracking app, you can offer real-time order tracking information. This means that your customers do not need to contact support for updates, because this information is already provided to them through the order tracking pages. This increased level of customer service increases the number of repeat customers who shop with your brand because they are confident that their online orders will be delivered on time.
Nowadays, an order tracking app is a must for your business. You are highly recommended to incorporate this eCommerce trend into your business.

4. Augmented and Virtual Reality.
About 71% of consumers said they would be more inclined to shop from brands using virtual reality (VR).
VR adoption among consumers will be driven by creative and innovative e-commerce storefronts. One of the main problems that people face when shopping online is the inability to see the product in person. Virtual reality technology helps bridge this gap and allows online shoppers to better visualize the products they are interested in.
For e-commerce businesses, this could make a big difference. Virtual/Augmented Reality has the potential to change how online customers perceive the products they intend to buy. By showing off your products in VR, you can help them better understand if the products meet their requirements.
Some eСommerce brands have already started experimenting with VR/AR to help them stay ahead of the competition. For example, MAC cosmetics has already incorporated this feature into their online shop.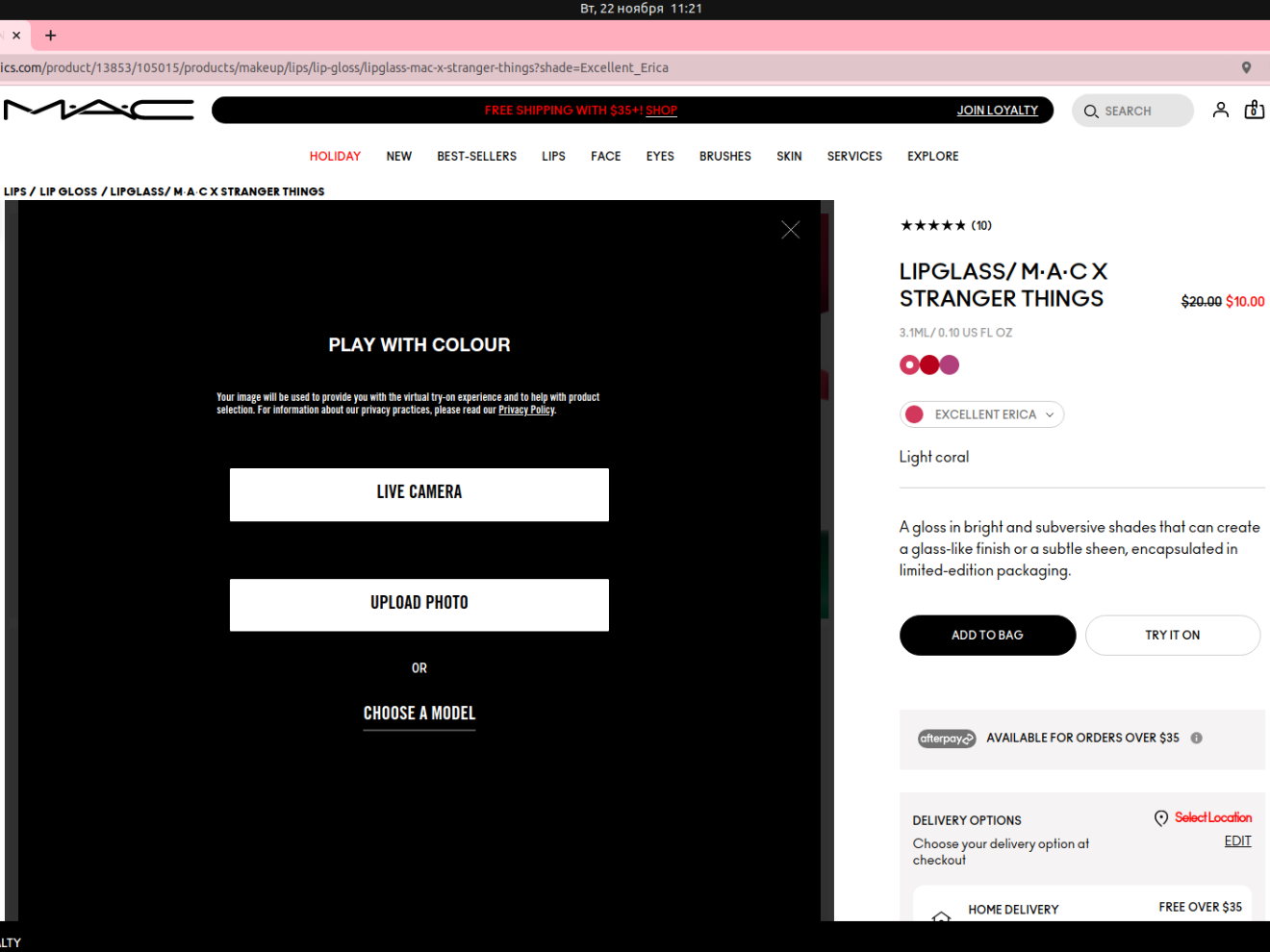 5. Mobile shopping.
It should be noted the growth of mobile commerce. In 2021, total mobile sales were $359.32 billion. This figure is expected to more than double by 2025 to reach $728.8 billion, accounting for nearly 44% of U.S. eCommerce retail sales.
Improving the eCommerce experience for mobile customers can be a huge business opportunity.
As confidence in online shopping grows, consumers are starting to feel more comfortable shopping on mobile devices than ever before. This is especially true for millennials and Gen Z consumers who grew up surrounded by computers and the Internet. These generations are also more likely to shop online using their mobile devices compared to older generations.
As more and more sites are optimized for mobile, make sure that not only your website but also your online store is optimized for mobile. By doing this, you make eCommerce easier and more accessible to a wider audience.
Conclusion
There are many trends that have revolutionized the eCommerce industry. However, not all trends need to be followed. Online store owners need to evaluate and identify specific trends that are worthy of their time and effort. While some will increase sales and profits, others may not be suitable for your audience or require a high implementation and maintenance cost.
Look for trends and choose that best suits your business. Gain a competitive edge by understanding your customers, competitors and market trends.