A study by Convey, Inc. found that 98% of shoppers said shipping affects brand loyalty, and 84% said they would no longer shop with a company after one bad experience. Good delivery terms are vital for customers, but how do you offer them?
Over the past few years, delivery has evolved from a means of transporting goods to one of the fastest growing ways to meet customer needs.
Online ordering, including shipping and post-purchase experience, is an emotional time for customers. This means that it is very important for brands to take care of their customers during these stages of the online shopping journey. A bad delivery experience creates a negative association with your brand, even if you've used a third-party shipping partner. This directly affects the association with your brand and may lead your client to choose a competitor next time.

What makes a great delivery experience?


In fact, there are still many companies that deliver goods within a week and do the bare minimum to deliver their products on time. So what can you do to improve your company and provide your customers with great delivery experience?

We have the answer. You company should focus on the following simple but important things:

On-time delivery.  Whether you offer expedited same day shipping or ship worldwide, you must keep your promises to the customer. Your customers are more than willing to wait for products if that's the expectation you've set. However, they will definitely feel cheated if you don't meet their expectations and delay delivery.

Shipping delays cause your customers to lose trust in your brand and your products in general. When this happens, your customers are less likely to buy from you again and more likely to leave a negative review online, further damaging your reputation.

Real-time order tracking apps, like Trackr, can reduce the number of negative customer experiences. With real-time tracking information, your customers will be aware of any delays or issues that occur during the shipping process.


Transparency.  Your customers want to know when their goods will be delivered. However, you cannot leave your customers in the dark once their orders have left the warehouse. Transparency should start when an order is placed and end when an order is completed. Anything less is unacceptable.

In fact, transparency will not require a lot of technology and initial costs. And your customers, in turn, will appreciate that you care about their free time. Give your customers the opportunity to know the delivery time so they can plan their day. This is where Trackr, our real-time order tracking app, will help you. The app sends notifications to the customer as soon as their order charges its status.

Undamaged products. It may seem obvious, but customers expect their item to be delivered in the same condition it would be if they picked it up at the store themselves. Unfortunately, it is not always up to you whether your products will reach their destination intact or not, but damaged products still reflect badly on your brand. This is why it is very important to do your research before choosing a delivery service.

Don't forget that damaged products will be returned, which will cost you in the short term. However, your reputation will also suffer, hurting your bottom line in the long run. Investing in reliable employees, safe packaging and quality trucks will save your business a lot of money.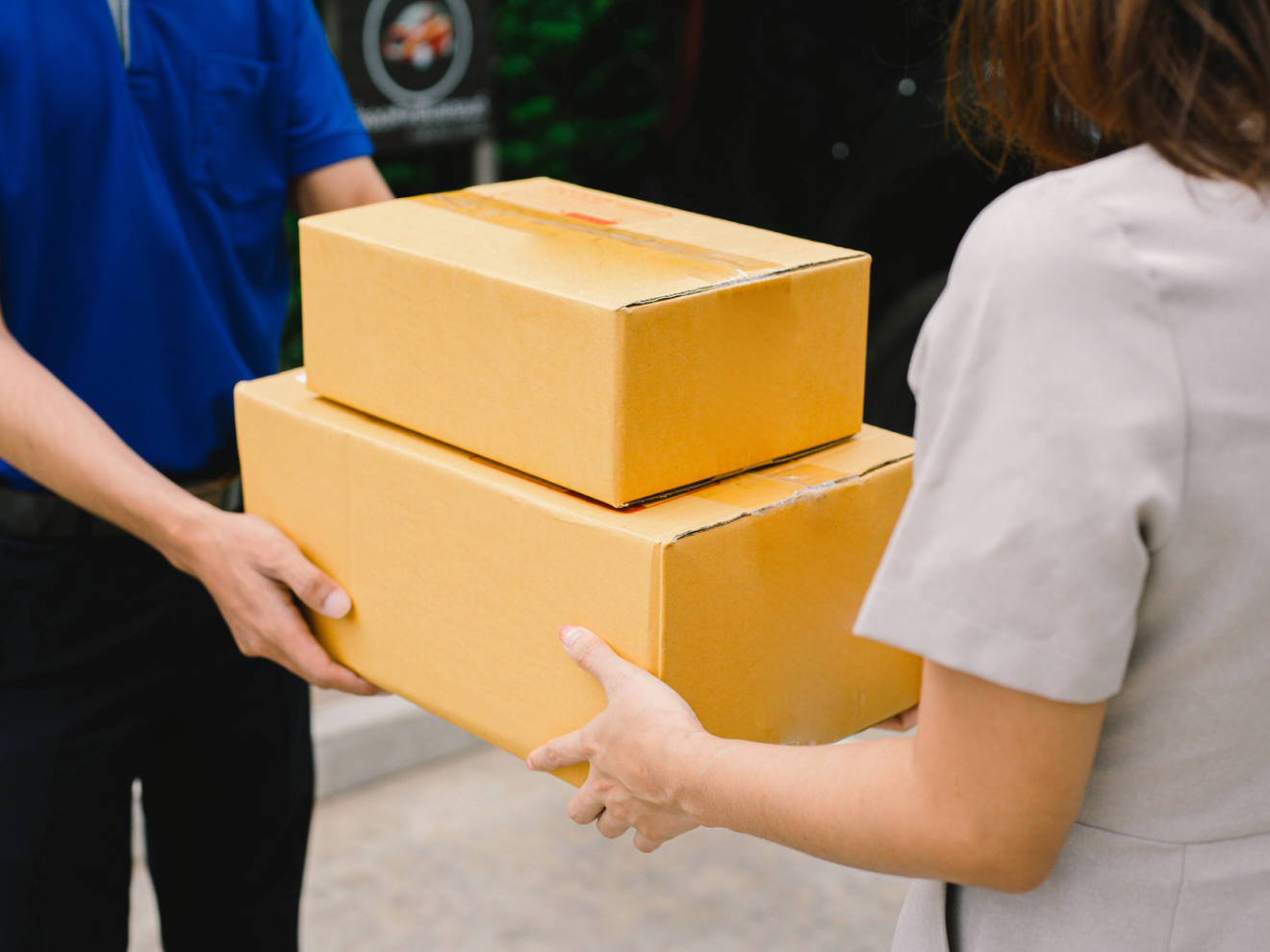 Top 5 tips to provide a great delivery experience

To make sure that the delivery process ends with a satisfied customer, we have prepared some useful tips that you should use. Let's take a look at them.

One of the most compelling reasons for consumers to buy products online or spend more is free shipping. According to Savemycent research, 90% of shoppers are more likely to shop online if they get free shipping. 24% of shoppers are ready to pay more for free shipping alone, and 73% of shoppers are more likely to purchase a product if it comes with free shipping.
Plus, if you want your customers to buy from you and motivate them to spend more, offer free shipping on a minimum order amount.

Offer contactless delivery.

While we may no longer be at the peak of the COVID-19 pandemic, many customers still appreciate the ability to limit physical interaction and practice social distancing when receiving packages.
Not only is this good for your customers, but it can also help protect the health of couriers who often have daily contact with many people. Offer a contactless delivery option whenever possible so that customers can make the best choice for them.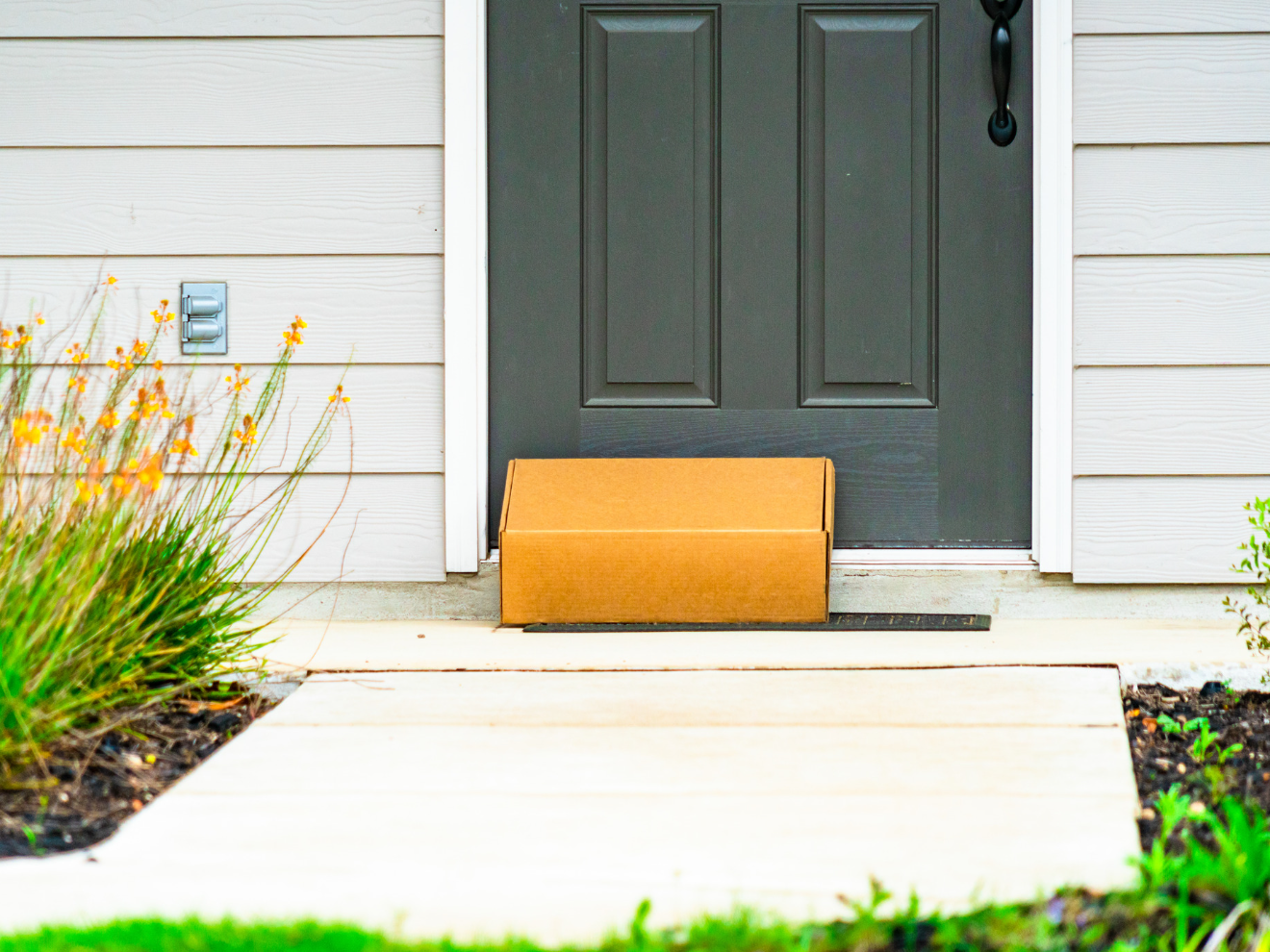 Provide real-time delivery updates.

Real-time order tracking apps provide your customers with live updates throughout the shipping process so they can track their package as it approaches and plan ahead.
Delivery tracking reduces customer anxiety and saves them time: they know exactly when their package will be delivered, down to the minute, so they don't have to worry about missing their package or wasting time waiting for delivery.
The order tracking app also helps prevent package theft and damage. By reporting the exact arrival time of a package, businesses allow customers to take alternative measures to prevent a package from being left outside for hours.
Try the Trackr app to make your customers' shopping experience more enjoyable.

In-house delivery service.

Instead of hiring a third party delivery service, why not have your own branded vehicles and hire a driver to deliver locally? This way you have more control over what kind of experience your customers get. You can also work to ensure that orders arrive on time and without damage.
Additionally, in-house delivery also allows you to avoid the huge fees that third-party delivery services charge and keep your profits up.

Provide proof of delivery.

Proof of delivery is confirmation that the package was successfully delivered. Proof of delivery comes in many forms: the customer may sign to acknowledge receipt, or in the case of contactless delivery, the driver may send a photo of the package on the porch at the destination to show that the delivery is complete.
Providing proof of delivery gives your customers the confidence that their item has been delivered safe and sound. Most importantly, providing proof of delivery makes delivery more convenient for customers. Sending a notification informs the customer that the delivery has been completed.
Proof of delivery is also useful for confirming the accuracy of an order; you have a record that the delivery was completed, which can save you money on a refund or replacement.

Conclusion

Customer expectations continue to rise every year in the e-commerce world. To provide a memorable customer-centric delivery experience, companies need to focus on basic customer needs such as on-time delivery, undamaged products and transparency through the delivery process.
In addition to the basic needs, you can also take advantage of our helpful tips to further improve your customer delivery experience and satisfaction.