Have you ever faced an unsuccessful delivery attempt, when the package delivery failed and customers got dissatisfied or even angry? In this situation, you can feel helplessly irritated and upset, because it will most likely cost you a penny and bring some other unpleasant consequences, e.g. negative review or deterioration of brand reputation.
In this article, we will explore the reasons for failed delivery attempts and provide some solutions to prevent unsuccessful deliveries. We hope it will give you inspiration to improve the post purchase service for your eCommerce business and give you some useful answers on delivery management.

What is a delivery attempt?
The delivery attempt in eCommerce is defined as the effort to deliver goods from online or physical stores to customers' location (usually, home address).
A successful delivery attempt means that a parcel has been delivered to the customer and all the requirements are met - the right location, at the right time, the products are in a satisfactory condition, etc. The successful delivery attempt increases chances for customer retention and maintains an excellent brand reputation.
On the contrary, an unsuccessful delivery attempt means that the package wasn't delivered to the customer. It may cause customers to send you "Where's my order" emails, what to say about additional expenses on additional delivery attempts and product return to the warehouse. According to Website Magazine, 69% of customers are less likely to buy again if the order hasn't arrived at an estimated or agreed delivery time.
To understand better the quality of delivery service your store provides, you should know its first delivery attempt rate. It is the approximate chances your store has to deliver a product to customers from the first attempt. In fact, the first delivery attempt rate is the thing you should take into account when planning the budget for the next month or year for your store. It helps to predict transportation costs and form overhead, or operational expenses.
To calculate the first delivery attempt rate, you need to divide the number of successful first deliveries by the total number of all deliveries made:

Successful first deliveries / all deliveries = first delivery attempt rate

If you have a 95% first delivery attempt rate, we can congratulate you, it's a good result. However, if it is below 90%, you should consider improving your after purchase service to reduce costs on additional deliveries and transportation.

Main reasons for failed deliveries / unsuccessful delivery attempts
Recipient's absence at the stated location.
The delivery attempt can fail because the customer isn't at home. The reasons for it can be different: they can be on holiday, the delivery didn't come on time (too early or too late), the recipient forgot about the delivery, etc.
In this case, couriers usually make one or two more delivery attempts (either free or paid) and leave a notice to the customer. If they fail, the product is returned to the warehouse. Just imagine how much additional transporting expenses this procedure requires!
Solution:
The more customers are informed about package status and location, the more likely they will plan their day appropriately to receive it. Here you will need a good tracking tool, which will share the relevant information about the delivery.
By simply providing the estimated delivery date and notifying customers about their order main status change, you decrease chances for failed deliveries and improve customer post-purchase experience greatly.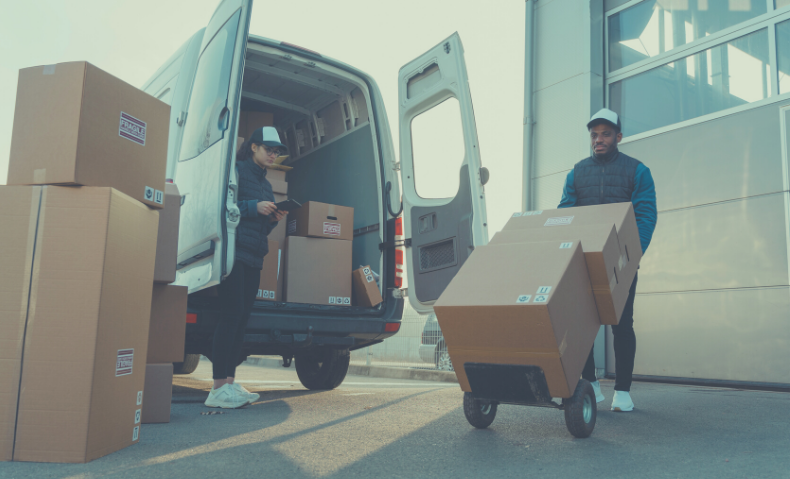 2. Incorrect delivery address or no access to delivery location.
Sometimes customers make a typo, confuse addresses or miss important details while order fulfillment. It creates a situation when the courier can not deliver a parcel due to an incorrect or incomplete address. This way, store agents have to contact customers to get the needed details or the carrier will return the parcel back.
However, it's not always the customer's fault that the delivery hasn't been completed. There are situations when carriers can't access the recipient's location for various reasons, e.g. the road is blocked, the location is too remote, locked entrance, etc. In this situation, store agents also need to contact customers, discuss the challenge and try to find the way out.
Solution
Connect your cart section with Google Maps or any other similar service to avoid incorrect address approval. You can also send a notification to the customer when the order is completed with all details for review.  

3. Damaged or defective items.
A common situation is when a customer refuses to pick up the package, because it's damaged or defective. Or sometimes couriers can discover that the package has been damaged and request a second delivery attempt.
Solution
To avoid defective products delivered to customers, it's important to arrange a good quality control system. It will save your brand's reputation and bring customer service to the highest level.
But in the case of damaged products, quality control can have less value. Here you should pay special attention to the packaging of your products, it should be appropriate to the product type and take into account its fragility.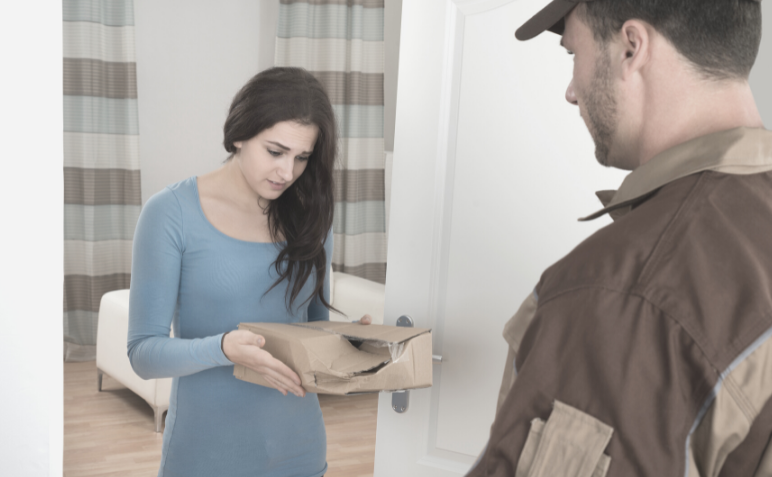 4. Cash on delivery payment method.
The Cash on delivery payment method attracts more customers, but it can be the reason for the low delivery attempt rate.
Solution
Create smart policies and other legal documentation.  Acquaint your customers with this document and share all details about the service you provide to avoid misunderstanding and dissatisfaction.
To summarize
To prevent unsuccessful delivery attempts, you need to explore their reasons and implement best practices on solving the problem. An operative automation and digitalization can become that booster, which makes your product delivery process more efficient and smooth.
So if you don't provide tracking info on your website or don't send email notifications to customers about their order status change, you may need Trackr, a Shopify app for order tracking. It collects information from 900+ carriers and shares it with your customers via tracking page or email notifications. The app allows you to customize both tracking page and email notifications to match your website design well and allows you to translate the info in foreign languages.
Trackr has flexible pricing, so you can choose the plan to suit your business needs and enable only desired services. Install Trackr and reduce failed delivery attempts with a smart tracking system!