The main goal of any eCommerce business is to make sales. However, today's global marketplace is filled with offers, almost every company has a bunch of competitors ready to peel the customer at any time. That's why it's important to create the right strategy based on relevant stats and data.
And, here are the figures which you should pay attention to while building a business strategy:
It's 5X more difficult (and costly) to acquire a new customer than to encourage the existing one for a repetitive purchase.
About 89% of shoppers claim they're more likely to buy from a brand known for good customer experience, including a post-purchase one.
68% of shoppers state they had a bad post-purchase experience with online stores.
Only 17% of respondents feel that online stores care about the post-purchase experience.
As you can see, investing in eCommerce post-purchase services can pay you back. That's why a lot of companies nowadays are investing in customer experience even more than in product or pricing. The tendency shows the importance of good post purchase experience for eCommerce, making it a top priority for businesses on Shopify in 2022.
Today, we'll try to figure out what post purchase experience means for eCommerce companies and determine the ways of how to improve it.

The meaning of post-purchase experience
Post purchase experience (PPX) is the experience customers gain after completing an order. Usually, it includes communication, support, delivery service and any other form of interaction of customers with the store.
Years ago, businesses paid much attention to customer acquisition and conversion, which means that customer service was of good quality only till the moment of purchase. The post-purchase service was out of merchants' attention, which meant customers had to provide the valued banking information and agree on the transaction with no idea of what will be next and what they should expect. Consequently, a lot of questions arise, making shoppers think twice before purchasing, what to say about returning to the store for further purchase.
The drawbacks of this approach are obvious - low retention rate and costly acquisition of new customers. Only a few years ago the tendency has changed. Now wise merchants invest about 46% of their budget on customer experience, including the post-purchase experience. At last, we all know that the last interaction forms an impression about the brand, especially if it's bad.
Buyers are demanding now - one unsuccessful delivery or lost parcel, and you can lose a buyer. With tons of alternatives and a bunch of competitor businesses, customers can easily switch to another similar store. But if you earn their confidence and win hearts with perfect service, customers are more likely to forgive an oversight and give a second chance.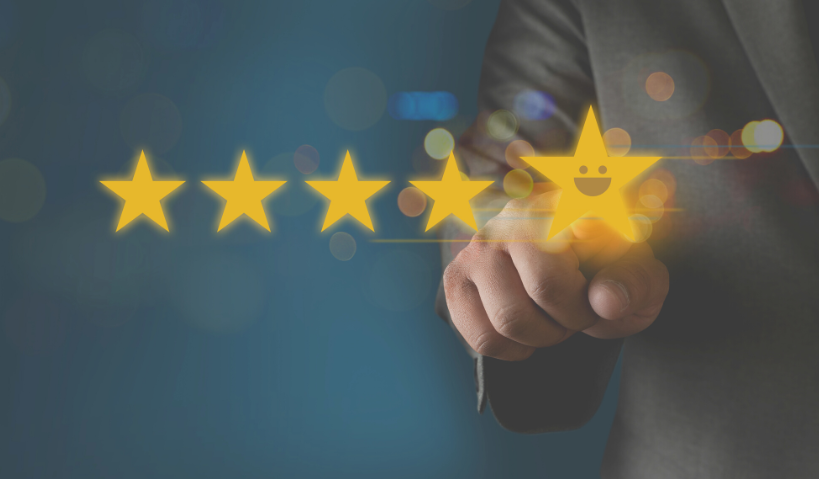 Now, when we know the impact of post-purchase experience on customer loyalty and sales, let's find out the main trends of post-purchase experience you should definitely apply to your Shopify store.

Post-purchase experience examples in 2022
Today eCommerce businesses should be ready to invest in post-purchase service if they want to stand out against competitors and build loyal customer base. Here are the major post-purchase experience examples customers are expecting from a good Shopify store.
Active communication with customers
It's important to build communication and keep it up with your customers after the purchase. Email is still the most popular way of communication. About 93% of shoppers find email convenient as it is easy to find necessary information there when it is needed.
There are a few types of emails you can send to your customers after purchase:
Order confirmation email, where all necessary data about the order is included.
Order status update emails are also important to keep customers calm about the delivery and prevent WISMO questions. About 83% of shoppers agree that order tracking updates are important, especially when the order is costly.
Product recommendations emails can help customers find complementary products they might be interested in.
Emails about customer service issues are qualified as crucial by customers. It's essential for customers to learn about possible delays, vulnerabilities, security issues, etc.
Marketing emails are not so popular among customers, but they can increase retention when interesting offers or promotions are provided.
Educational emails can play a good service for both your customers and your business. At last, the more aware the buyers are about the product and its functionality, the more satisfied they will be.
You can also build communication via other channels like text messages, social media or push-notifications.
2. Real-time package tracking
As mentioned above, customers want to know the relevant information about the order status and location. According to our survey, 82% of shoppers claim that real-time order tracking made their purchasing experience more enjoyable.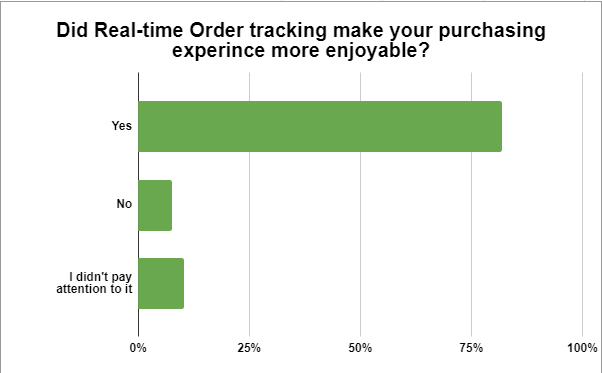 The leaders in eCommerce, brands like Amazon, Target and IKEA, raise the standards of service greatly. As you can see from the stats above, now shoppers expect full transparency and awareness about the order status and location. It's also important to provide an estimated delivery date, so customers could plan their day appropriately, which helps to prevent unsuccessful delivery attempts.
For Shopify merchants we recommend using Parcel Trackr, a powerful solution to provide real-time tracking information about the package status and location collected by 900+ carriers around the world.
With the app, you can create and customize a tracking page for your store, send branded email notifications about the order status updates, translate tracking info into the language the customer speaks and display estimated delivery date on the tracking page. Being a useful tool for improving customer post-purchase experience, the app is proven to decrease WISMO questions and increase customer retention rate.
3. Customer support
A good support service is crucial for a positive post-purchase experience. And here we say not only about common support tickets, but any time of support provided: chat bots, FAQs, blog articles and onboarding with the agent. A wise idea is to conduct research on your target audience and employ the support channels your customers prefer the most. Thus, millennials usually try to find the solution themselves before contacting support, so detailed and well-organized FAQ articles can save your support team time and improve customer experience.  
Chatbots are also popular nowadays, as it's a fast and efficient way to find out a solution a customer needs. Besides, it works 24/7, so customers can gain a necessary solution anytime they shop.
In fact, there is a wide range of customer support channels, but you should be attentive and implement those that are popular among your audience. According to a Zendesk survey, 86% of customers claim they will spend more with stores that offer their preferred option to reach customer support. Resolved issues and uptime help are the best motivations to leave a positive review and return to the store for further purchases.
4. Return system
Unfortunately, returns are common for eCommerce businesses. Although the reasons for returns can be different - starting from damaged product to mismatch - they still can have a positive impact on the store. Thus, a good return policy can attract more buyers. According to the statistics, 60% of shoppers get with a return policy before purchasing. It means that the lack of it or unappealing one can repel up to 60% of buyers from your store.
One more interesting statistic shows that only 49% of online stores offer free return shipping. While it saves you a penny on transportation expenses, it also reduces chances for repetitive purchases, especially when it's a return of damaged or defective products (in 80% of cases).
Create a more customer-oriented return policy, and it will pay you back.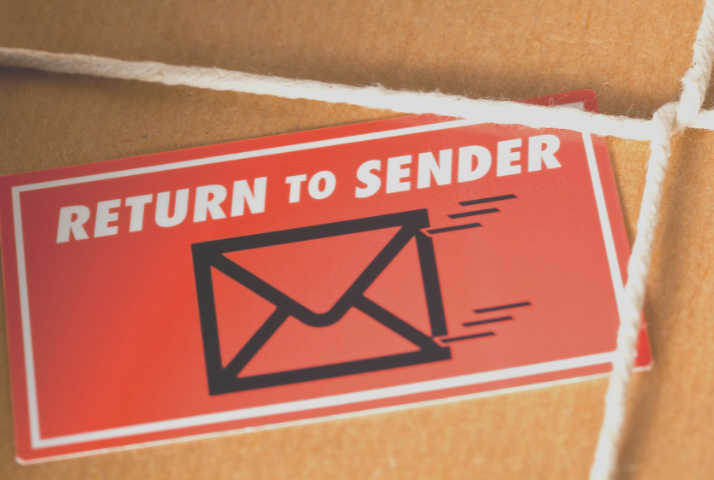 5. Loyalty program
Loyal customers are the pillars of the store. Remember about difficult and costly acquisition? With loyal customers you can be sure that they trust you and will choose your store, that's why loyalty is so valuable in eCommerce.
One of the ways to cultivate loyalty is creating an effective loyalty program, which is the best tool for post-purchase engagement. Simply reward your buyers for taking actions and increase high retention rates. What can benefit your store more than a satisfied customer ready for more purchases?

Conclusion
The post-purchase experience is crucial for building life-long relationships with customers. That's why it's one of the areas millions of eCommerce businesses work on in order to improve it. Smart strategy when coupled with the right tool can make your business ahead of  competitors and win buyers' hearts.
Install Parcel Trackr and raise your post-purchase service to a whole new level.