Shopify is a prominent platform to build and manage an eCommerce business. It provides merchants throughout the world with everything they need and look for their business. However, like any other platform, Shopify can't guarantee inevitable success for your business. Everything depends on your products and, what's even more important now, on the service you provide.
In 2022, it's not enough to sell good products and run enticing promotions. You'll also need to offer support, take care of user experience and provide order tracking on the Shopify store. Today we'll focus our attention on the last point and determine if order tracking is worth investing in and what a good tracking system should look and feel like.

What is order tracking in eCommerce?
ECommerce order tracking is a service which allows merchants to manage all their eCommerce shipments with one tool and provide customers with real-time information about their order status changes and parcel location.
The main purpose of order tracking is to keep customers aware of their order status changes and therefore clarify when they should expect their parcel to be delivered. It's the best solution to decrease WISMO questions and build trust with your customers.
Ecommerce order tracking can be presented via a tracking page on the website, email or SMS notifications, and third-party tracking systems. Each method has its own advantages and disadvantages, but all of them help merchants to manage shipments effectively and improve their post-purchase service this way.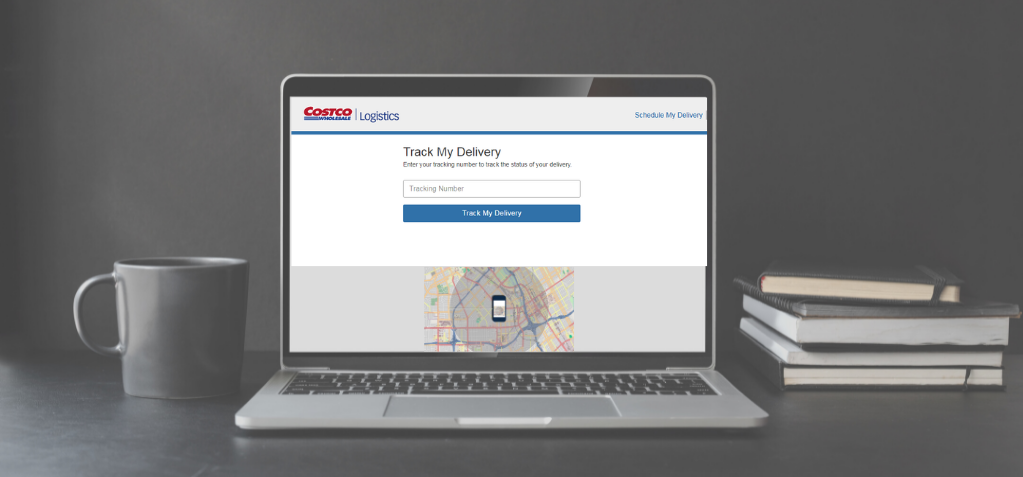 What are the benefits of order tracking for Shopify stores?
By offering to customers a tracking system, Shopify merchants can gain a lot of benefits.
It meets customer expectations.
The industry giant, Amazon, has contributed to making order tracking not a privilege but a standard service any eCommerce business should provide. According to our recent studies, around 83% of shoppers claim that they would like to gain updates about their order during the whole process of order fulfillment. It means that customers want and even prefer to receive valuable information about their order status changes and parcel location.
Statistics show that more than half of customers who open emails with order status updates check tracking information more than once. It means that customers want to gain real-time information about their order and need a comprehensible system to stay tuned. That's why a tracking app is crucial for any Shopify store today.

2. Decreases post-purchase dissonance
Post-purchase dissonance is a common thing when we talk about eCommerce. What makes it more intensive for online shoppers is that when purchasing from a physical store, customers can touch and feel the product in real life, while online stores are usually unable to provide this option.
But that's not all. Shoppers of brick and mortar stores have an opportunity to pick up the goods right after making a payment, while to get the order from an online store it usually takes a few days or even months. And throughout all this period of time shoppers have to wait and maybe experience a sort of concern whether the parcel will successfully arrive or they will never see the item they have paid for.
In this situation, order tracking a Shopify store offers can give customers a sense of confidence and a better idea when they should expect their parcel to be delivered.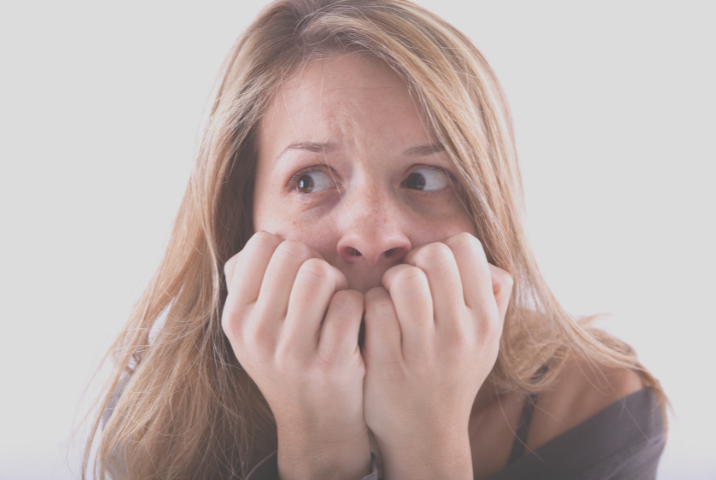 3. Reduces the load on support team
When customers have doubts or feel uncertainty about their order, especially if it has already been paid for, they contact the support team asking for relevant information. This kind of request can make up 70% of the total amount of tickets.
So why overwhelm your support team with the work that can be done automatically? Especially if a smart tracking system can improve your service in customers' eyes. Your support team will have more time for more complex issues, while you can save money instead of hiring a specialist to answer "Where is my order" questions".

4. Tracking emails can work as a marketing tool
The thing is that ordinary marketing emails have on average a 10-20% open rate. Tracking email open rates can reach 60-70%. The figures speak for themselves. A customized order tracking system can strengthen your marketing strategy. Wonder how? Let's figure it out.
Some Shopify tracking apps provide users with cross- and upsell features. It allows merchants to increase repetitive purchases and run effective promotions through tracking emails.
Besides, thanks to shipments management you can collect necessary data such as location, name, items bought, etc. and use it for marketing purposes. As an example of personal information usage, store owners can give special offers applied to special locations only.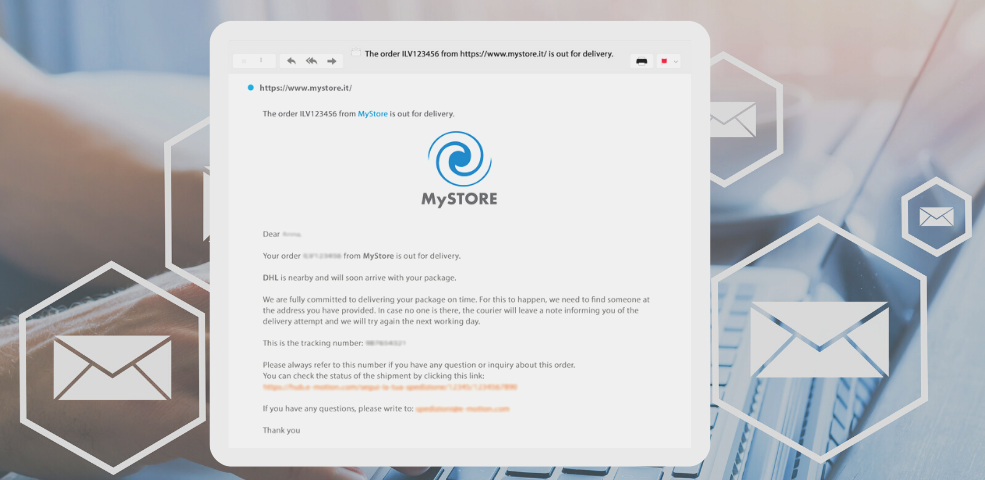 5. Speeds up complete order fulfillment
The need for order tracking for Shopify stores doesn't spread only on customers but also on its team. As the main task of merchants and their team is to complete order fulfillment successfully, they'll need full control over the process on all stages of the purchasing process.
However, the majority of online stores have to put third-party couriers in charge of delivery. But issues happen. Different delays, unsuccessful delivery attempts, and other problems can affect your brand reputation even if it's not your fault. That's why it's important to identify and troubleshoot the issue even before the customer may find it out.  
For it, you'll need a tool allowing you to manage shipments and track parcels. It will help to identify and solve the problem or, at least, have all necessary data to inform your customer about the problem and reassure them that it will be troubleshooted as soon as possible.

+1 Benefit for dropshippers: Better control over order realization
The specifics of dropshipping business are based on having a supplier, usually a big online store like AliExpress or eBay, who ships the order directly to the customer on behalf of the retailer. This is quite a prosperous sphere, but it has some disadvantages.
As dropshippers don't stock items they sell but are responsible for order realization before their customers, it is usually challenging to make effective shipment management. Tracking apps can help with it, however a lot of retailers avoid using any as they don't want customers to know their parcel is delivered from China.
But all fears and concerns are groundless. A good parcel tracking app can take care of it by allowing merchants not to show package location when it's in China. This way you'll take needed control over the package delivery without possible reputation losses.
How to track a Shopify order in 2022?
Shopify allows merchants to track packages with the help of tracking apps. But what features should the app provide to make eCommerce order tracking efficient and beneficial for your store?
Here's a list of main features a good Shopify tracking app should provide.

Real-time order tracking and integration with multiple carriers services
It's important for a tracking app to share real-time information about package location and status, because in 2022 it is what customers expect from an online store. Customers should be confident in the tracking system to build their plan appropriately so not to miss delivery time.
It's also important that the tracking app has integrations with multiple carriers. Of course, at first, you should find out if it supports your current carriers. But also think for the future, any time you can decide to change carriers for the cheaper or more executive ones. So multiple integrations of your tracking app will make this switch seamless both for you and your customers. We recommend choosing a service with at least 800+ world carriers support.  

2. Customizable tracking page
Shopify store visitors should associate the tracking page as an equal part of the website, that's why it's crucial for a tracking app to provide an opportunity to customize tracking page layout. At last, when people open a page with an absolutely different design, they may think it's an outer source which can be malicious or created for personal data collection.
Besides, design for a website plays an important role: it reflects your brand, increases awareness, and catches people's attention with specific colors and fonts. Therefore, a good tracking app makes it possible for store owners to adjust their tracking page to perfectly suit website design.

3. Custom email notifications
First we should say that tracking apps should offer different ways of tracking packages. The most popular are via tracking pages or through email notifications. The combination of these two methods is considered to be the most effective.
Same as for the tracking page, email notifications can contain not only information about the order, but also some message, company logo, website link and personal address. It can improve customer impression and contribute to long-term reputation management strategy.

4. Shipping management
The Shopify order tracking solution is the best place to manage shipments. That's why it's preferable for the app to display all shipments of the store, edit details in one grid and look over the performance via an analytic dashboard.  

+1 "Hide carriers" feature for dropshippers
As we have already mentioned, dropshippers may need the "Hide carriers" feature on their tracking app, so that customers don't receive names and locations as a part of their tracking updates when the package is in China. This way business suppliers will stay unfamiliar to customers. It can help to escape unwanted questions and save the level of post-purchase service at the same time.

Why do we recommend Trackr Shopify Order Tracking App?
Trackr is one of the best choices if you are going to offer tracking service to your customers on the Shopify store. The app can suit your needs no matter if you own a small dropshipping business or a huge enterprise. Trackr is a powerful solution that provides shoppers with relevant tracking information and allows store owners to manage shipments in one grid without additional efforts from your side.
Thousands of Shopify merchants choose Trackr for its user-friendly interface and useful features:
900+ carriers support;
Real-time information;
Customizable tracking page;
Customizable email notifications with tracking information updates;
Seamless integration with Shopify;
Shipping analytics;
Cross- and upsell features;
Tracking info translation, etc.
Install Trackr to provide your customers with fast and effective order tracking on your Shopify store!