If you are reading this article, you might be interested in dropshipping. And we understand why: dropshipping is the great way to start an eCommerce business, because it's a simple business model with
Zero overheads;
Low startup-costs
What is also good is that dropshipping is supported by a lot of eCommerce platforms, including such industry giants as Shopify. Still there are a lot of things you should take care about to make your dropshipping business work and bring you profit.
We hope this guide can help you in attaining your business goals in Shopify dropshipping.

What is dropshipping?

As usual, before diving deep it's important to learn a base. Without a clear understanding of the term and goals of dropshipping, you barely have chances to make money on this business.
So, dropshipping is a popular business model when merchants don't warehouse or keep products they sell. Dropshipping businesses largely rely on suppliers, who stock the inventory and ship it to customers when the order is completed.
Dropshipping is a good choice for different types of entrepreneurs, starting from those who want to try their efforts in eCommerce for the first time to small or medium businesses on the world market. The main attractiveness of the dropshipping business model is that it doesn't require much investment or a big team to manage inventory or resolve multiple issues related to its storage. Store owners get a great opportunity to focus their efforts on product promotion and customer acquisition instead. However, dropshipping has its own pitfalls we'll talk about a little later on.
So if you are considering starting a dropshipping business, you don't have to worry a lot - it's an absolutely legal business model on Shopify. But is it possible to make a fortune on dropshipping? Let's figure it out!

Is dropshipping still profitable in 2022?

You definitely can make money on dropshipping. The truth is that with no need to store the inventory and ship products, you get rid of many concerns and expenses, an ordinary wholesaler has to deal with every day. However, you should understand that the market is huge and without good marketing and effective business strategy, you may be left behind your competitors.
The approximate revenue of dropshipping business usually varies between $100 and $100,000. However, according to Gig Hustlers research, the real situation is that it's a good result if you make $2000 a month, but it still can be improved - everything depends on the investment you involve and strategy you execute.
So the answer to this question is yes, but you will need to put effort into it.
How to start a dropshipping business on Shopify?

There are a few steps you should go through to start a dropshipping business on Shopify. They have proved their effectiveness, so make sure you haven't skipped any. We tried to choose only essential ones, so the points like finding a good name or working on a brand's idea will not be mentioned, but it doesn't mean you should ignore them.
So just combine these tips with your own ideas, and it should work for you.
Conduct market research
It's a common practice to research the market before entering it. And there are a lot of reasons for that. Firstly, good research helps to build an effective strategy and reduce chances for failure. During the research the following important questions should be resolved: What niche should I occupy? What is my target audience? What are the preferences of this audience? What products can I offer? What competitors will I have?
With the research you'll see a clear picture of your possibilities and opportunities to build a data-driven business plan and make sure your business is worth time and money investments.
For example, when selling sweets and foodstuff, you'll have thousands or even millions of competitors. More specific niche will help you reduce competitors to hundreds or even dozens. You can narrow down your target audience - let it be fans of Korean drama. So why not sell Korean food and promote your products on Korean-related forums, sites or Facebook groups?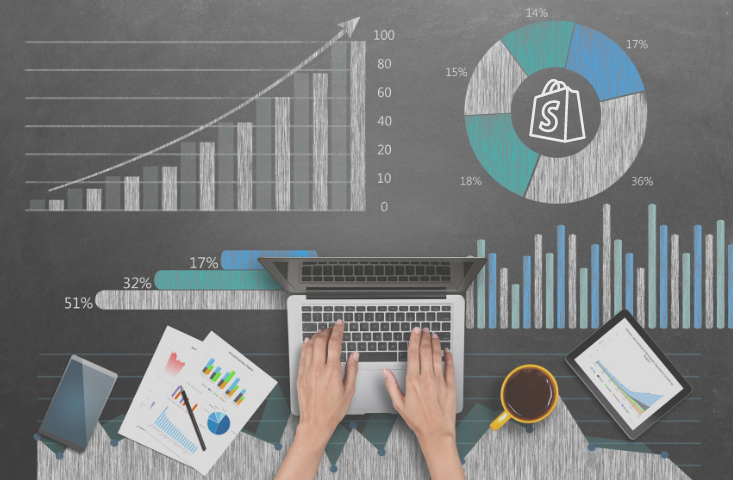 2. Find reliable suppliers

One of the main concerns of any dropshipper is where to find a reliable supplier. The thing is that suppliers usually have poorly-optimized and designed websites that's why it's quite difficult to find them with Google search. However, it's still possible - use supplier databases and serf them with the combination of several keywords and explore the supplier website in more detail. Be attentive, there are some retailers pretending to be suppliers and selling goods overpriced.

The other approach of finding suppliers for Shopify dropshipping business implies using specific dropshipping apps. DSers is a popular dropshipping app suggested by Shopify. It connects your store to thousands of products available on AliExpress. The app allows users to process hundreds of orders at once and optimize your supplier base.

Find more good alternative dropshipping apps in our blog: Does Oberlo Still Work on Shopify: Latest News Plus Top 5 Alternatives.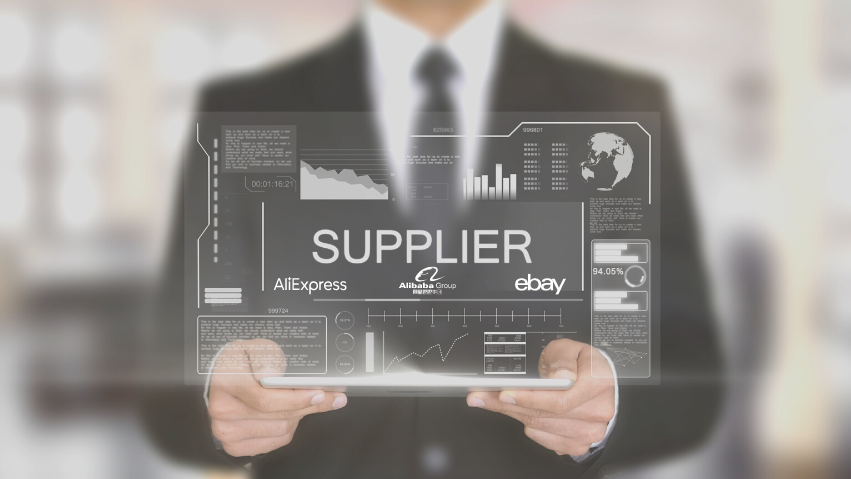 3. Create Shopify account and launch your store
Once all necessary research is done, you can start creating your Shopify dropshipping store. For it, the first thing you need to do is to sign up to Shopify. Shopify offers a 14-day-free trial, so you can start your dropshipping business with minimal investments.
If you already have a Shopify account you can skip this step and start building a store.
When a Shopify account is created you will be asked to choose a store name, which is used by a platform to create your Shopify domain. This dynamically generated domain name will have the following format: https://yourstorename.myshopify.com.
If you don't like this kind of domain, there are three main options how to add custom domain:
Add a domain you already own;
Buy a new domain from Shopify;
Buy a new domain from third-party apps.
Remember, your store name and domain should work for people, be catchy and resonate with the target audience.
When you have settled on the name and domain, you can proceed with other important store configurations such as payments, store policies and shipping rates configurations.
Payment configuration is essential for receiving money from customers, that's why these configurations are among the first any Shopify business considers about. To add payment information, from Shopify admin go to Settings> Payments>Add payment methods. Here you can also activate Shopify Payments, a convenient solution to accept payments online. It allows merchants to enable preferred payment methods and offer pricing in customer's local currencies.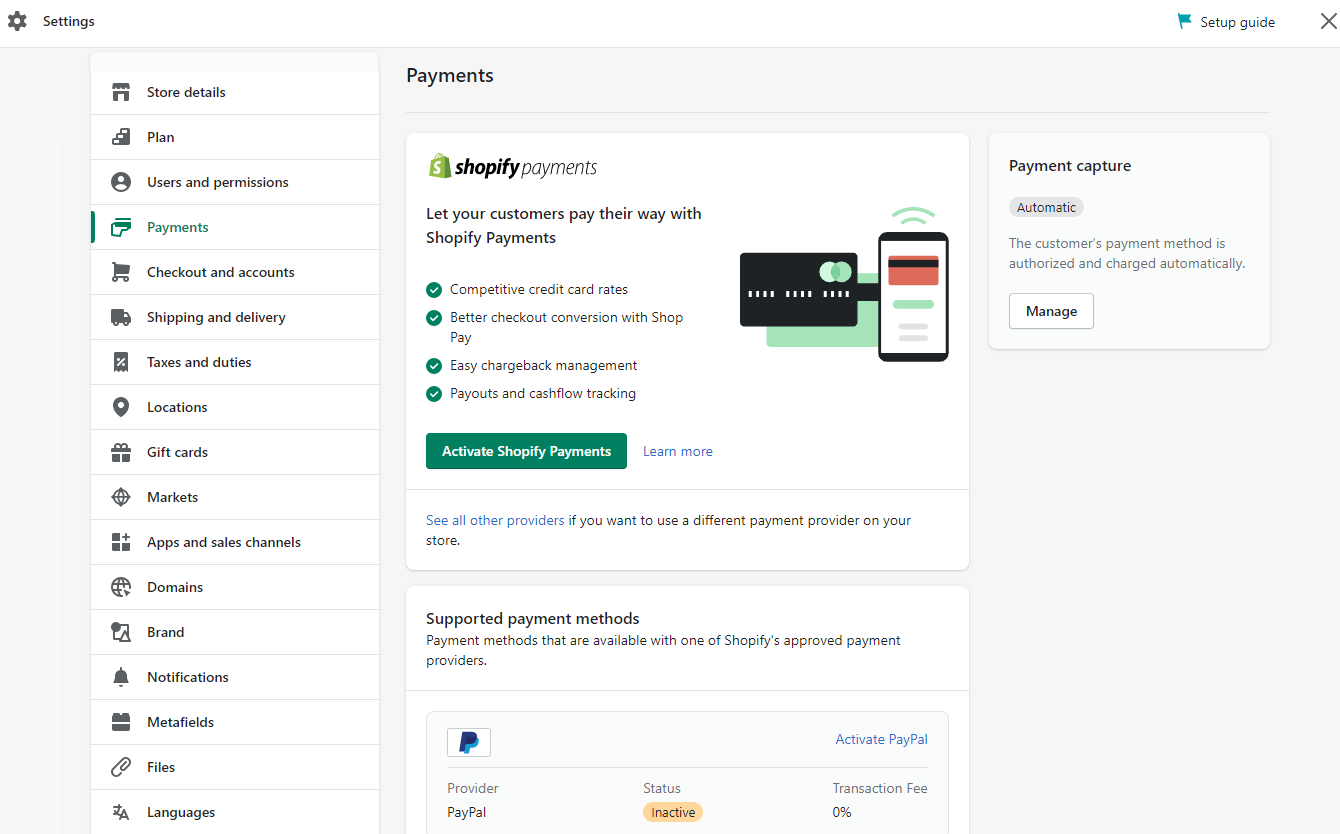 Next important thing to add to your freshly created Shopify account is store policies: Refund Policy, Privacy Policy, Terms of Service and Shipping Policy. To configure store policies, from Shopify admin go to Settings> Policies. Here you are allowed to create your own policy or customize a pre-built template.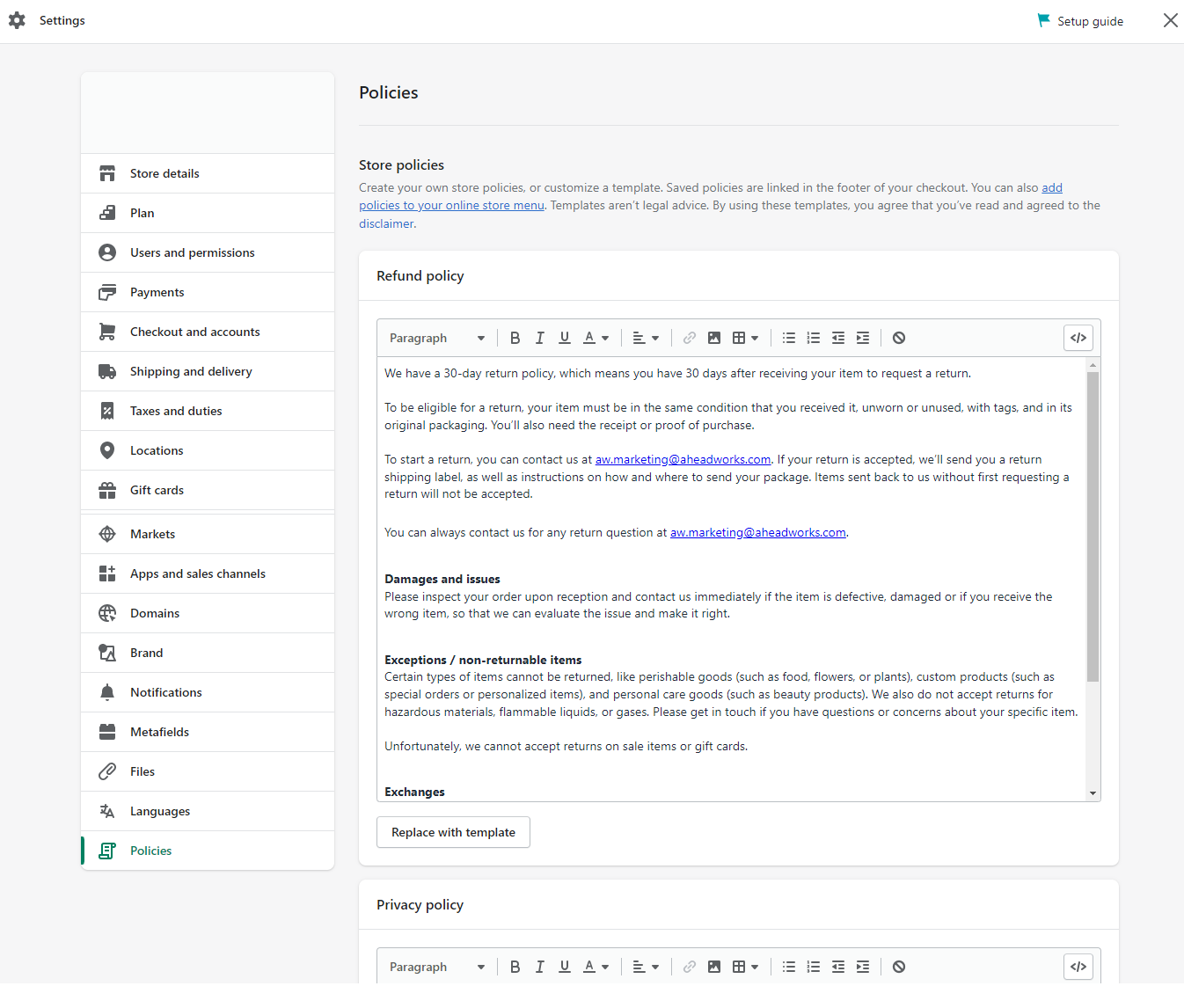 For any online store, shipping plays a big role. We all know that shipping expenses should be taken into consideration, so the next step you should do is to configure shipping and delivery in your store. For it, from Shopify admin go to Settings> Shipping and Delivery. Here you can decide where you would like to ship and how much you are going to charge for shipping at checkout.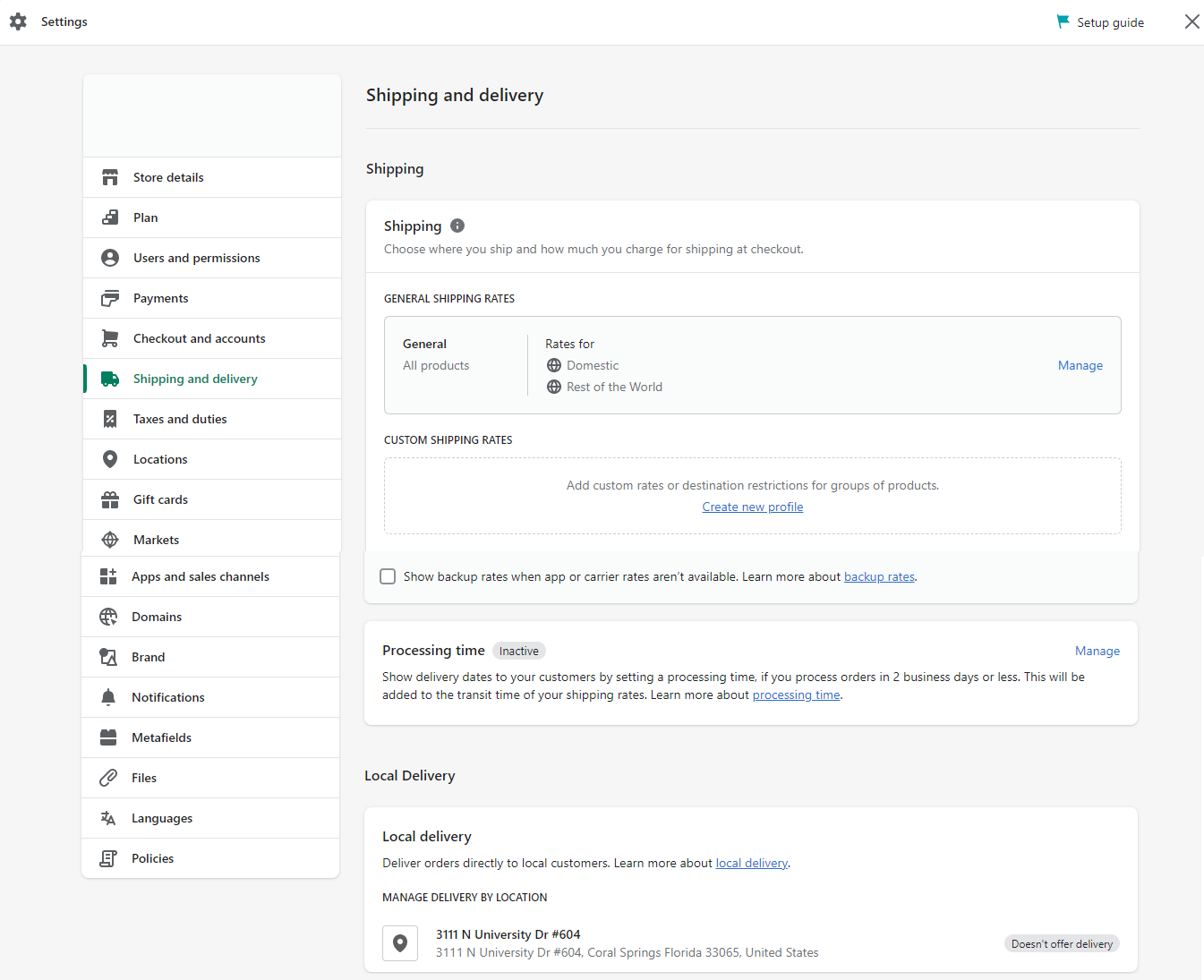 Complete all other configurations crucial for your dropshipping business and start importing the chosen products into your store using your dropshipping app. Depending on the app you use, you can add a different number of products, edit descriptions, images and price, opt for discounted prices, etc.
4. Add other useful functionality to grow your business
When the base for your dropshipping store is ready, you can add different additional functionalities to improve your customer experience, attract new audiences and drive sales. Here are top 5 Shopify apps to advance your dropshipping business.

As we have already mentioned, dropshipping businesses need good marketing to stay competitive and attract shoppers. Avada Marketing Automation helps merchants to communicate with their customers and run effective promotions via email, SMS, push notifications and WhatsApp.
Features: different automation workflows, customizable Shopify notifications emails, WhatsApp, push notifications, 100+ email templates, popup to collect emails easily, in-built reporting, etc.

When your online store is live and ready to attract first customers, it is the right time to think about the customer service you are going to provide. Package tracking is an essential part of post-purchase service shoppers expect to receive from online stores. As popular suppliers among dropshippers usually settle outside the US, it takes time for packages to be delivered to the customer's doors. Trackr is a great solution to reduce post-purchase dissonance and provide customers with the full package of service they need for comfortable shopping within your store.
Features: real-time tracking information from 900+ couriers, branded tracking page, shipments dashboard, in-built analytics, shipping email notifications, tracking info translation.
The app suits those who want to enter the print on demand market. It allows customers to create different t-shirts, leggings, accessories, etc. with their own design under your brand. Printful has warehouses in the US and offers shipping to any corner of the world.
Features: customizable premium products, built-in design tools, marketing tools, dropshipping on demand operation.

4. Easy Facebook and Instagram Ads
When marketing your products, consider using paid ads. They are proven to drive more traffic to your store, which you can acquire with your amazing products. Sixads helps merchants to launch high ROAS Facebook, Instagram and Google ad campaigns from a single platform, making the process much faster and more effective. Besides, they provide you with experts' tips to grow your Shopify business.
Features: dynamic prospecting ads, Facebook Ads Manager, Instagram and Google ads, integration of accounts with Shopify, PPC expert recommendations, etc.

5. HelpCenter | FAQ Chat Helpdesk
One more good app to improve your customer experience is HelpCenter app. It allows merchants to build a strong connection with customers by providing them with comprehensible guides, frequently asked questions and live chat.
Features: drag-and-drop editor, fully customizable chatbot, Help Desk automations, custom tabs to manage your content easily, several communication channel support, etc.

5. Experiment with new products
The fact is that even good marketing can grant you that your products will find their customers or bring you revenue you expected. In some cases it happens because the quality of the products you sell is poor. That's why it's important to order a product yourself if you have such an opportunity. It will help you understand all the advantages and disadvantages and build marketing strategy accordingly. You can also collect customer feedback to have a better idea of how to improve your service and what direction should be paid much more attention to.
The other common reason for product failure is irrelevant target audience research. It may appear that there are a lot of competitors on the market or the product is outdated. To avoid such a situation, we recommend analyzing your store performance and market frequently, and do not be afraid to experiment with products, their description and marketing. It will help you find the best formula to generate revenue and grow your dropshipping business.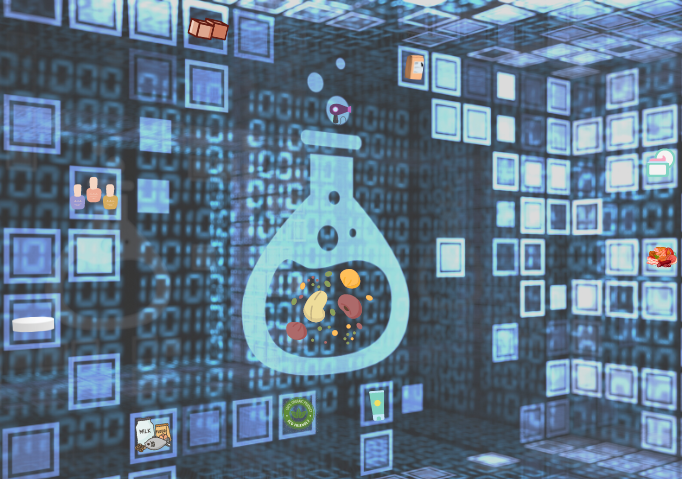 Conclusion
In this article we have collected best practices of dropshipping business and believe you have a clearer idea of how to dropship on Shopify. Of course every business has their own way to success and the rule "What works for us, doesn't mean to suit your business" should be taken into account. However, it's much easier to pave your way being fully armed with knowledge and enthusiasm.

Explore more our dropshipping-related articles:
10 Best Shopify Apps for Dropshipping in 2021
Choosing the Right Dropshipping Tracking Tool for Your Shopify Store