No marketing campaign can bring you revenue more than selling worldwide can. And it's clear, the more audience you target, the more conversions you can make. It leads to more and more online stores selling internationally. For example, according to Stripe's research 45% of US and 88% of Singapore merchants state that they are selling abroad. It makes this method popular and prosperous.
However, selling abroad also means a lot of challenges you might never face if selling locally. International shipping is one of them.
As we mentioned above, eCommerce is the best sphere to expand your borders. It means that millions of merchants have already shipped abroad and succeeded. In this article we collected the three main ingredients for successful overseas shipping you should consider implementing into your international shipping strategy.
How to ship internationally?

There is no need to reinvent the wheel - if you have ever shipped your products even to local destinations, you understand the concept. However, laws and regulations can differ from country to country, that's why you should be more attentive and meticulous when building your shipping strategy. Here are the main points to pay attention to.
Shipping costs
The first thing that should come into your mind is additional shipping costs. International shipping will require more transportation expenses, employ specific taxes and fees.
Shipping rates can vary depending on supplier location and parcel destination, the chosen carrier, the type of product, packaging, handling expenses, taxes and duties. Let's talk about each factor in turn.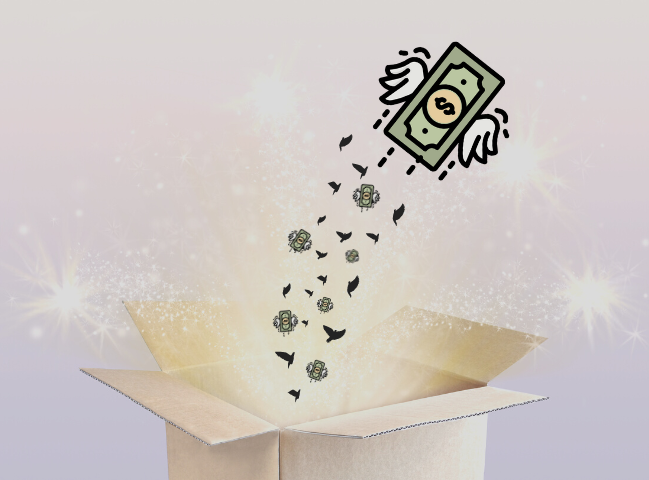 Supplier location and parcel destination - it's all about distance and transportation expenses. It's clear that a remote and unpopular route will cost you more than the neighboring country with a well-established transport system.
The type of carrier you choose also has a direct impact on your shipping costs. Express shipping is fast (1-3 business days) and offers better customer service. However, it will be more expensive than not-so-fast postal shipping. The prices also differ from company to company.
As products are different, they have different sizes and weight. They also fall under different rates of taxes of the country. All these factors have a direct impact on shipping costs.
The next thing you should pay attention to when calculating shipping costs is packaging. We all know that customer impression of the product can be spoiled with awful packaging. The cost can depend on box size and quality. Besides, packaging usually increases the weight of the parcel, which also should be taken into consideration.
Along with packaging, handling should be included in shipping costs. The time you spend on preparation of the order for international shipping should be paid. For example, you can set the price according to the approximate time the order preparation takes for you.

And the last but not the least factor you should take into consideration to start shipping internationally is taxes and duties. Whether you are practicing the DAP concept (when you cover all expenses for transportation of the goods and buyer is responsible for unloading, customs clearance, taxes and duties) or DDP (you are responsible for everything except for unloading) it is important to be transparent about these expenses with your customers. Learn the legislation of the country you are going to ship in or just use duty calculators to determine the costs you should pay. Also don't forget to collect all necessary documents for international shipping.

What is the cheapest international shipping method?
The easiest way to save on international shipping is by using multiple carriers. Unfortunately, there is no carrier that is considered to be the cheapest for all destinations. However, you can compare prices and choose a few that will be responsible for a certain type of parcel. For example the cheapest carrier to ship from the US to China is DHL, but when we want to ship from the UK to the USA a light-weight parcel, Asendia - Epaq Select will be the most low-cost choice.
However, you should also pay attention to the delivery time the carrier offers as fast-delivered and careful parcels increase customer satisfaction and reduce the refund requests.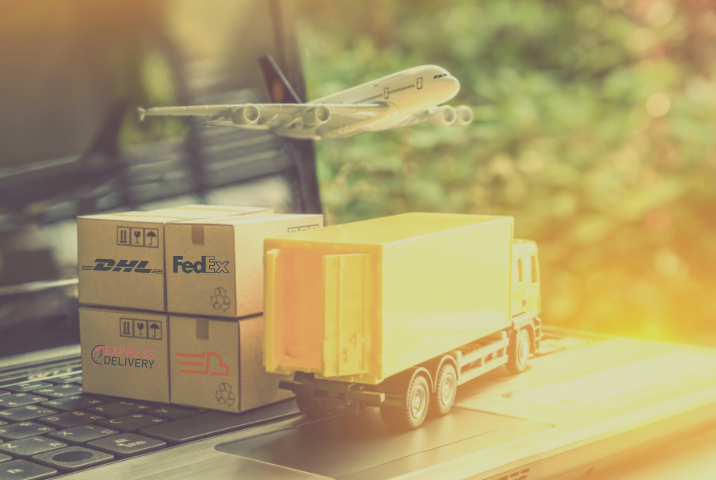 2. Targeting audiences

It's important to understand what countries you are going to ship to. For it, calculate shipping costs, check logistics and market opportunities. It's also important to check country rules and regulations to make sure it's not forbidden to ship the products you offer. You can check it via specific tools or simply by contacting the country's custom.
When you are ready with the list of countries, to ship internationally on Shopify with convenience we recommend you create several shipping zones. It'll help you arrange countries based on similarities in shipping costs or regulations and simplify the process of managing worldwide shipping.
To customize shipping zones on Shopify, go to Settings > Shipping and delivery. Here you can create shipping zones and add general shipping rates as well as custom shipping rates.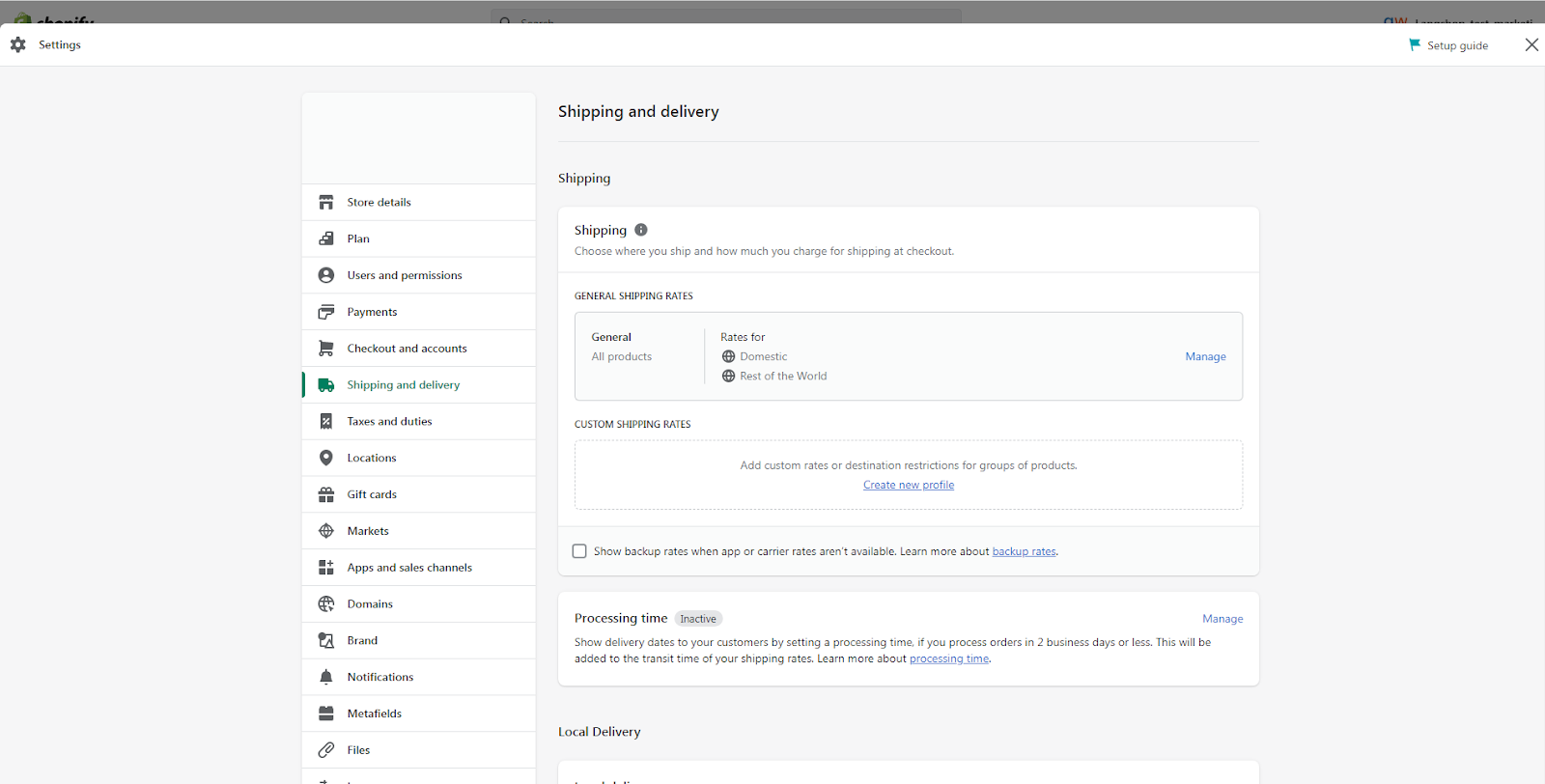 3. Customer service

International shipping is a challenge not only for sellers but also for customers. The post purchase experience is one of the factors that influences the desire of buyers to make further purchases. Bad post-purchase service can harm a brand's reputation and undermine a valuable trust. That's why it's important to make the process as smooth and seamless for customers as possible.
For it, you should define a number of service regulations before starting shipping abroad:
Return policy gives shoppers a sense of control and security. However, you should take into consideration shipping expenses - you don't want to pay for transportation if a customer doesn't like the actual color. Still billing customers for receiving damaged and defective products won't do your customer service and brand reputation any favor. That's why a clear and well-arranged return policy is a must. Our advice is to make use of insurance services to avoid unwanted monetary losses.
Package tracking is crucial for international shipping. It helps to reduce WISMO questions and maintain quality customer service. Shopify App Store offers a range of good tracking apps which allow users to create and customize order tracking pages, send email notifications with order status updates and monitor all necessary shipping analytics in one place. Tracking apps help merchants to build steady communication with customers to keep them aware of their parcel location and estimated delivery time, which is so important to build trustworthy relationships and cultivate customer loyalty.
Support is one of the most important customer service departments which aims at resolving all possible issues and worries shoppers may face. Label the category for international shipping in FAQ, implement live chat and add a tab to your description. It will make your support service faster and more productive, which is a step towards increased customer satisfaction and recurring purchases.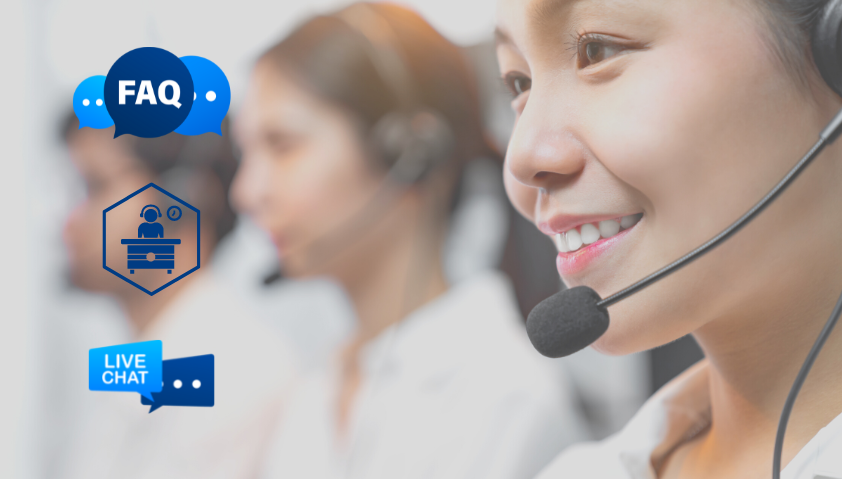 How long is it to ship internationally?
Usually, express shipping takes from 1 to 3 business days, while postal shipping can last from 1 to 6 weeks.
You should also take into account that distance, customs delays and different events classified as potentially dangerous or disastrous can affect shipment times. As a merchant you can't shorten the distance or stop the war/pandemic in the destination country or country of transit, but you can prepare and sort out all the necessary documentation as well as make sure that all taxes and duties have been paid on time. It will help to avoid any possible customs hold.
Conclusion

International shipping may seem to be a complicated process which requires much attention and sometimes immediate actions, but it is worth your efforts, because shipping overseas blurs the boundaries for your business and opens a new opportunity for growth.
As the last advice in this article, we'd like to say that free shipping is more valued among customers. That's why a lot of merchants include shipping costs in product prices and offer free shipping to customers. It raises fewer questions about shipping and allows merchants to earn steady profits.
Find more useful information about shipping in our posts:
Top 5 Tips to Reduce Shipping Costs Easily
Everything You Need To Know To Avoid Holiday Shipping Delays In 2021
A Brief Introduction To DHL Global Mail Tracking